Clinical Curriculum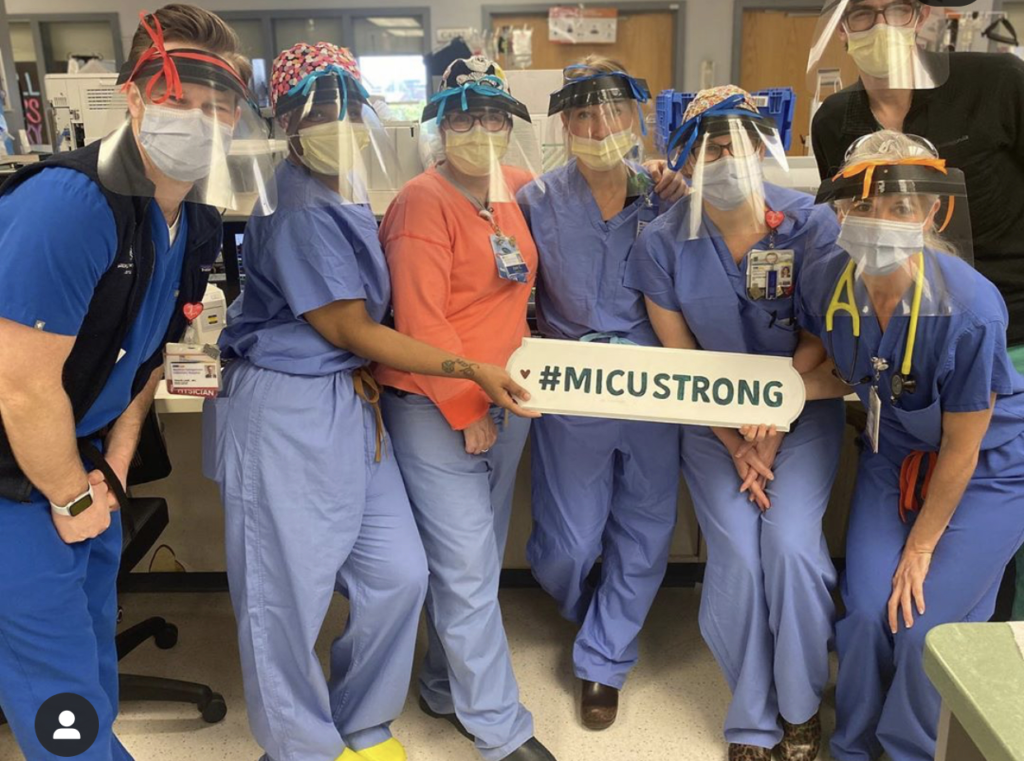 The fellowship is structured to provide clinical and research experience in Pulmonary and Critical Care Medicine over three years for all trainees. The clinical experience is increased during the first year with increasing protected research time throughout the second and third year. Rotations covering the full exposure of clinical pulmonary, critical care and procedural expertise are required. Additionally, required rotations in cardiac critical care, surgical critical care, lung transplant, interventional pulmonary and anesthesia round out the clinical experience. Finally, a continuity pulmonary clinic occurs spanning all three years. We believe that successful Pulmonary and Critical Care physicians should graduate fellowship with expertise in research, clinical care and procedures.
Inpatient Consultation Rotation: Rounds are led by a full-time faculty member on a weekly rotation basis. Pulmonary physiology, pathophysiology and clinical correlation are stressed. The fellows are trained in and develop expertise in the interpretation of chest roentgenograms, thoracic CT studies, lung scans and pulmonary arteriography. Fellows are trained in and perform all pulmonary diagnostic techniques including thoracentesis, bronchoscopy, transbronchial biopsy, EBUS, closed thoracostomy, chest tube management and out-patient right heart catheterization. All procedures are performed with attending physician instruction and back up. Fellows are also trained in the appropriate use of ultrasonography and fluoroscopy. All difficult diagnostic or management problems are discussed at our weekly Case Conference.
MGUH MICU Rotation: The twelve months of critical care training required for board eligibility are integrated into the three-year Pulmonary and Critical Care Medicine Program. A total of 6 months of the experience are in the medical ICU at MGUH. This is our home intensive care unit, staffed by Georgetown University internal medicine and emergency medicine residents. A significant variety of complex pathology awaits in this tertiary care ICU. Two teams are present in the MICU, covering up to 38 beds. The ICU attending and fellows direct the care of these patients. Daily morning rounds and evening sign-out rounds are led by the ICU fellow and attending. On-site radiology is incorporated into rounds. Fellows are trained by PCCM faculty on ICU procedures including endotracheal intubation, bronchoscopy, right heart catheterization, chest tube placement and percutaneous tracheostomies.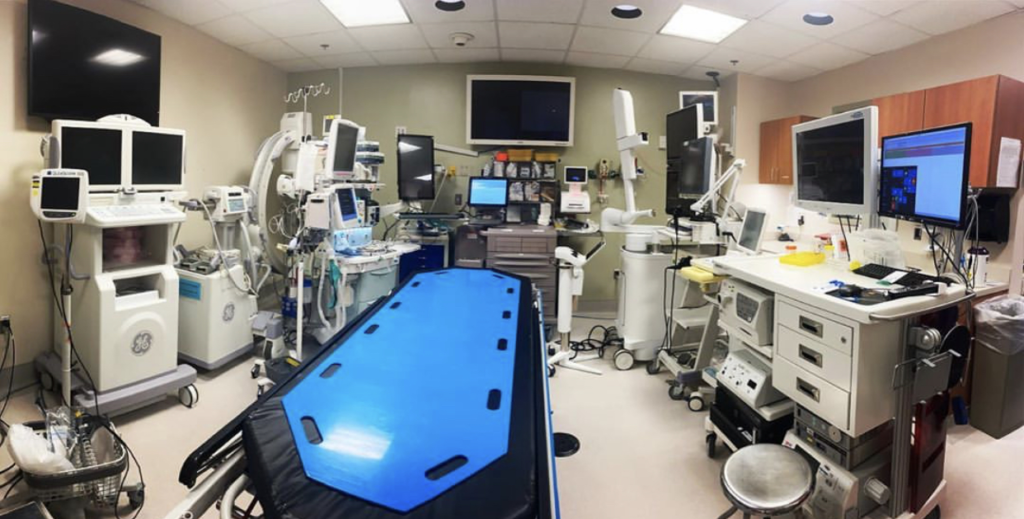 Interventional Pulmonary Rotation:  Completed at MGUH, this required rotation includes outpatient and inpatient management of patients requiring advanced pulmonary procedures, under the supervision of members of our interventional pulmonary faculty.  These procedures include (but are not limited to), advanced bronchoscopic techniques including EM navigation and EBUS, tumor debulking and stent placement, rigid bronchoscopy, medical thoracoscopy, pleurx placement, tracheostomy placement, chest tube placement and thoracentesis.  Medstar Georgetown University Hospital recently acquired the Ion robotic assisted endoluminal platform for endoluminal biopsy of peripheral lung lesions, and we are one of the few centers to have this device. 
Outpatient Pulmonary Clinic: The faculty within the Division of Pulmonary, Critical Care and Sleep Medicine at Georgetown maintain a robust outpatient clinic. We see the full range of pulmonary pathology including pulmonary hypertension, lung cancer, ILD and bronchiectasis. Fellows are expected to maintain their own outpatient practice under the supervision of our faculty, and to maintain a continuity clinic over the three years of fellowship.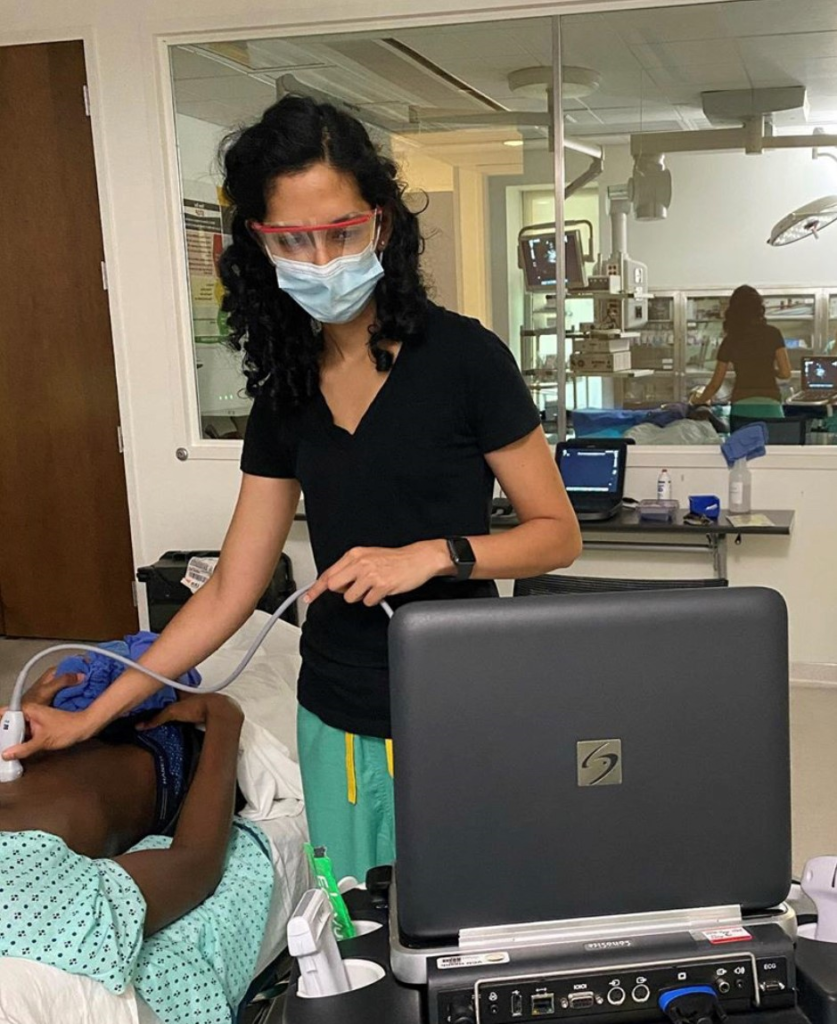 Medstar Washington Hospital Center Rotations: Fellows will rotate to MWHC 4 times during their fellowship for clinical rotations in the SICU, CCU, MHVI and anesthesia. Exposure to advanced cardiac critical care including LVADS, IABP, ECMO and post-operative cardiac care is extensive. The SICU provides exposure to level I trauma critical care, general surgical critical care and neurocritical care. The anesthesia rotation is designed to obtain further exposure to OR based intubations including awake fiberoptic intubation, direct laryngoscopy and video laryngoscopy. The anesthesia rotation complements the robust training received in the MICU where fellows are expected to endotracheally intubate all patients in respiratory failure under the direct supervision of Pulmonary and Critical Care Faculty.
The Advanced Lung Disease Rotation: During this rotation, fellows will spend time working with the multidisciplinary lung transplant team at INOVA Fairfax. In addition to exposure to advanced lung disease, the fellow will gain an understanding of the pre-transplantation work up as well as the management of post-transplant patients.