Faculty: Division of Hematology and Oncology
Faculty of the Division of Hematology and Oncology are dedicated to the medical treatment and care of adults with cancer. Many of our faculty are involved in "translational research," meaning they conduct research studies, enabling many new treatments to be available as soon as they are approved for use. Several of our faculty members also teach in our medical school. We believe this combination of research, education and clinical treatment helps ensure that care provided is on the cutting edge.
To learn more about our faculty, follow the links below to access their Georgetown University faculty profiles. (If a particular faculty member doesn't have a link, their profile is currently under development and will be available shortly).
---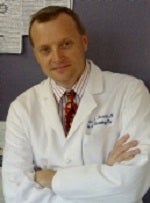 John L. Marshall, MD
Chief, Division of Hematology and Oncology
Director of Development Therapeutics and GI Oncology
Professor of Medicine and Oncology
Specialties: Hematology/Oncology
Secondary Specialty: GI Cancers
Medical Degree: University of Louisville School of Medicine (cum laude), 1988
Internship: Georgetown University Medical Center, 1988
Residency: Georgetown University Medical Center, 1991
Fellowship: Medical Oncology, Georgetown University Medical Center, 1993
Certification: Internal Medicine, 1991; Medical Oncology, 1993
Special Interests: Gastrointestinal malignancies, Clinical research activities in colon and esophageal and pancreas carcinoma, New drug development, vaccines
---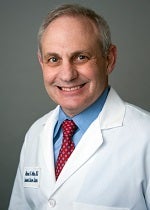 Michael B. Atkins, MD
Deputy Director, Oncology
Primary Specialty: Hematology/Oncology
Secondary Specialty: Lombardi Comprehensive Cancer Center
Medical School: Tufts Medical School, Boston, MA, 1976–1980
Internship: New England Medical Center, Boston, MA, 1980–1981
Residency: New England Medical Center, Boston, MA, 1981–1983
Fellowship: Hematology/Oncology, New England Medical Center, Boston, MA, 1984–1987
Certification(s): Medicine, 1982; Oncology, 1987
---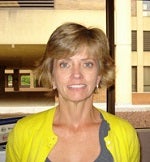 Catherine M. Broome, MD
Associate Professor
Primary Specialty: Hematology/Oncology
Medical School: Louisiana State University, Shreveport, LA, 1985
Residency: Greenville Hospital System, Greenville, SC, 1986-88
Certification(s): American Board of Internal Medicine, 1988; American Board of Medical Oncology, 1992; American Board of Hematology, 1991
Special Interests: Benign Hematology; Coagulation Disorders
---
Philip Cohen, MD
Associate Professor
Specialties: Hematology/Oncology
Medical Degree: Harvard University, 1970
Internship: Massachusetts General Hospital, 1971
Residency: Massachusetts General Hospital, 1972
Fellowship: National Cancer Institute, 1974
Certification: Internal Medicine, 1973; Oncology, 1975; Hematology, 1976
Special Interests: Breast carcinoma, Hodgkin's and non-Hodgkin's lymphomas, Chronic lymphocytic leukemia and Multiple myeloma
---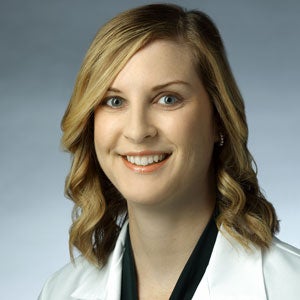 Medical Degree: Tulane University, 2013
Residency: Tulane University Medical Center, 2016
Fellowship: National Institute of Health, 2019
Certification: Internal Medicine, Medical Oncology
Special Interests: Breast Medical Oncology
---

Julia M. Cunningham, MD
Assistant Professor
Medical Degree: University of Washington School of Medicine, 2011
Residency: Tufts University Affiliated Hospital, 2014
Fellowship: MedStar Georgetown University Hospital, 2017
Certification: Internal Medicine, Medical Oncology, Hematology
Special Interests: Bleeding disorders, Disorders of the white blood cells, Disorders of the red blood cells, Platelet disorders, Atypical HUS/TTP, Myeloproliferative disorders, Hematologic disorders of pregnancy, Hypercoagulable disorders
---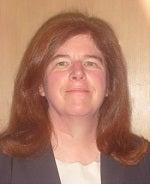 Nancy A. Dawson, MD
Professor of Medicine
Specialties: Hematology/Oncology
Secondary Specialty: Genitourinary Oncology
Medical Degree: Georgetown University, 1979
Internship: Walter Reed Army Medical Center, 1980
Residency: Walter Reed Army Medical Center, 1982
Fellowship: Walter Reed Army Medical Center, 1985
Certification: Internal Medicine; Medical Oncology; Hematology
Special Interests: Kidney cancer; bladder cancer; testicular cancer
---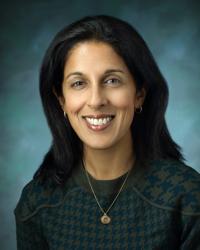 Asma Ali Dilawari, MD

Specialties: Hematology/Oncology
Medical Degree: University of Tennessee College of Medicine, 2001
Residency: George Washington University Hospital, 2004
Fellowship: New York University Medical Center, 2008
Certification: Internal Medicine; Medical Oncology;
Special Interests: Breast Cancer
---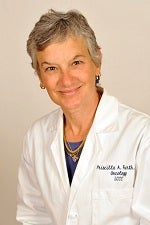 Priscilla A. Furth, MD
Professor
Medical Degree: Yale University School of Medicine, 1979
Residency: Mount Sinai Medical Center, 1982
Fellowship: Harvard Medical School, 1985; National Institutes of Health Clinical Center, 1992
Certification: Internal Medicine; Infectious Disease
Special Interests: Breast Cancer, Cancer Survivorship, Cancer Genetics
---
Bhumika S. Gandhi, MD
Associate Professor
Medical Director, Medstar Georgetown Cancer Survivorship Program
Medical Degree: George Washington University School of Medicine, 2005
Residency: MedStar Georgetown University Hospital, 2009
Certification: Internal Medicine;
---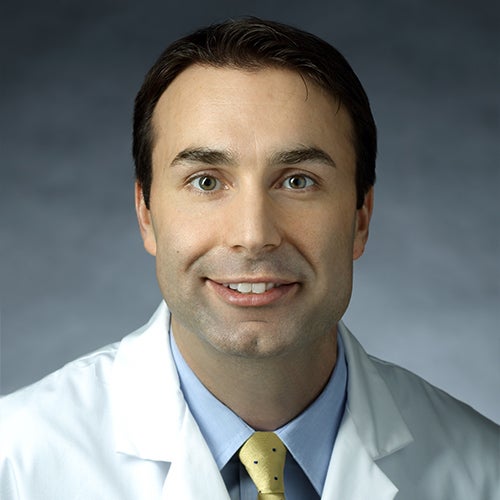 Geoffrey T. Gibney, MD
Associate Professor
Medical Degree: University of Connecticut School of Medicine, 2005
Residency: Boston University Medical Center, 2008
Fellowship: Yale New Haven Hospital, 2011
Certification: Internal Medicine; Medical Oncology
Special Interests: Abdominal Cancer, Stomach Cancer, Hepatobiliary Cancer
---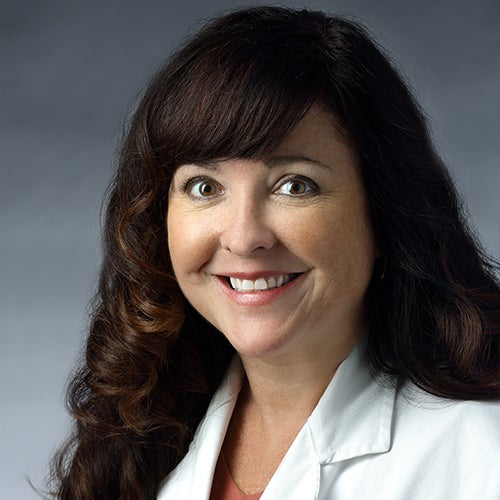 Ann W. Gramza, MD
Associate Professor
Medical Degree: Ohio State University College of Medicine, 2000
Residency: University of New Mexico, 2003
Fellowship: University of New Mexico, 2004; Oregon Health & Science University, 2007
Certification: Internal Medicine; Medical Oncology
Special Interests: Hematology/Oncology
---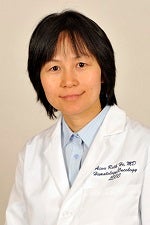 A. Ruth He, MD, PhD
Assistant Professor
Primary Specialty: Hematology/Oncology
Secondary Specialty: GI Malignancies
Medical School: Hunan Medical University, 1991
Residency: East Carolina University, School of Medicine, 2003 PhD, Biochemistry, East Carolina University, School of Medicine
Fellowship: Lombardi Comprehensive Cancer Center, Washington, DC, 2006
Certification: Board Certified Hematology/Oncology, 2006
Special Interests: Cancers of the colon, stomach, pancreas, liver and esophagus; Translational Research; Clinical Trials; Tumor Markers; Developmental Therapeutics
---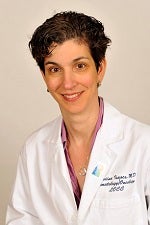 Claudine Isaacs, MD
Associate Director for Clinical Research, Georgetown Lombardi
Professor of Medicine and Oncology
Medical Director, Fisher Center for Hereditary Cancer and Clinical Genomics Research
Specialties: Hematology/Oncology
Medical Degree: Faculty of Medicine, McGill University, 1987
Residency: Hematology, McGill University, 1992; Internal Medicine, Montreal General Hospital, 1990
Fellowship: Division of Medical Oncology, Georgetown University Medical Center, 1993
Certification: Internal Medicine, ABIM, 1990; Internal Medicine, Royal College of Physicians, 1991; Oncology, ABIM, 1993; Hematology, Royal College of Physicians, 1992
Special Interests: Clinical care and research of breast cancer, Emphasis on the evaluation of women at high risk of developing cancer and on locally advanced disease
---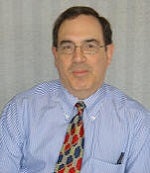 Craig M. Kessler, MD
Professor
Director, Clinical Coagulation Laboratory, Division of Laboratory Medicine, Department of Pathology
Specialties: Hematology/Oncology, Pathology
Medical Degree: Tulane University School of Medicine, 1973
Internship: Ochsner Foundation Hospital and Clinic, 1974
Residency: Ochsner Foundation Hospital and Clinic, 1976
Fellowship: Johns Hopkins Hospital, 1978
Certification: Internal Medicine, 1976; Hematology, 1980
Special Interests: Treatment of hematologic diseases, Anemia, Coagulation and platelet disorders, Research: Coagulation, Language: French
---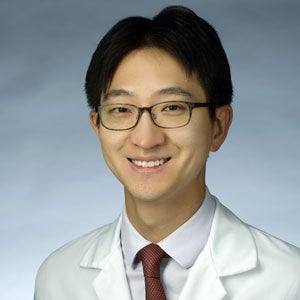 Chul Kim, MD, MPH
Assistant Professor
Primary Specialty: Hematology/Oncology
Medical Degree: Sungkyunkwan University School of Medicine, 2007
Residency: Univ. of Minnesota Hospital and Clinic, 2014
Fellowship: National Cancer Institute, 2017
Certification: Internal Medicine, Hematology, Medical Oncology
Special Interests: Lung Cancer, Mesothelioma, Thymus Cancer
---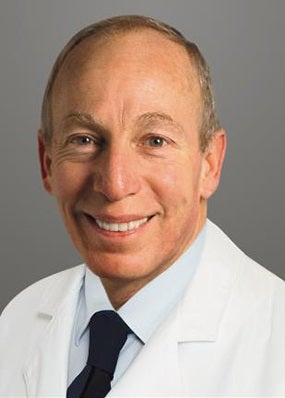 Marc E. Lippman, MD
Professor
Medical Degree: Yale University, 1968
Residency: Johns Hopkins Hospital, 1970
Fellowship: Yale New Haven Hospital, 1974
Certification: Internal Medicine; Endocrinology, Diabetes and Metabolism; Medical Oncology
---

Catherine Lai, MD
Assistant Professor
Primary Specialty: Hematology and Medical Oncology
Medical Degree: George Washington University
Internship: University of Illinois at Chicago
Residency: University of Illinois at Chicago
Fellowship: National Institute of Health
Special Interests: Acute and chronic myeloid leukemia, Acute lymphoid leukemia, Myelodysplastic syndrome
---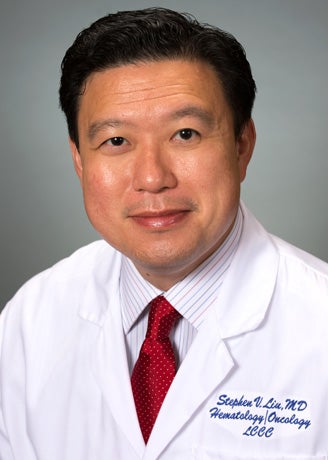 Stephen Liu, MD
Assistant Professor
Primary Specialty: Hematology/Oncology
Secondary Specialty: Thoracic Oncology
Medical Degree: University of Maryland
Internship: University of Pennsylvania
Residency: University of Pennsylvania
Fellowship: University of Southern California
Special Interests: Lung Cancer, Clinical Trials, Developmental Therapeutics
---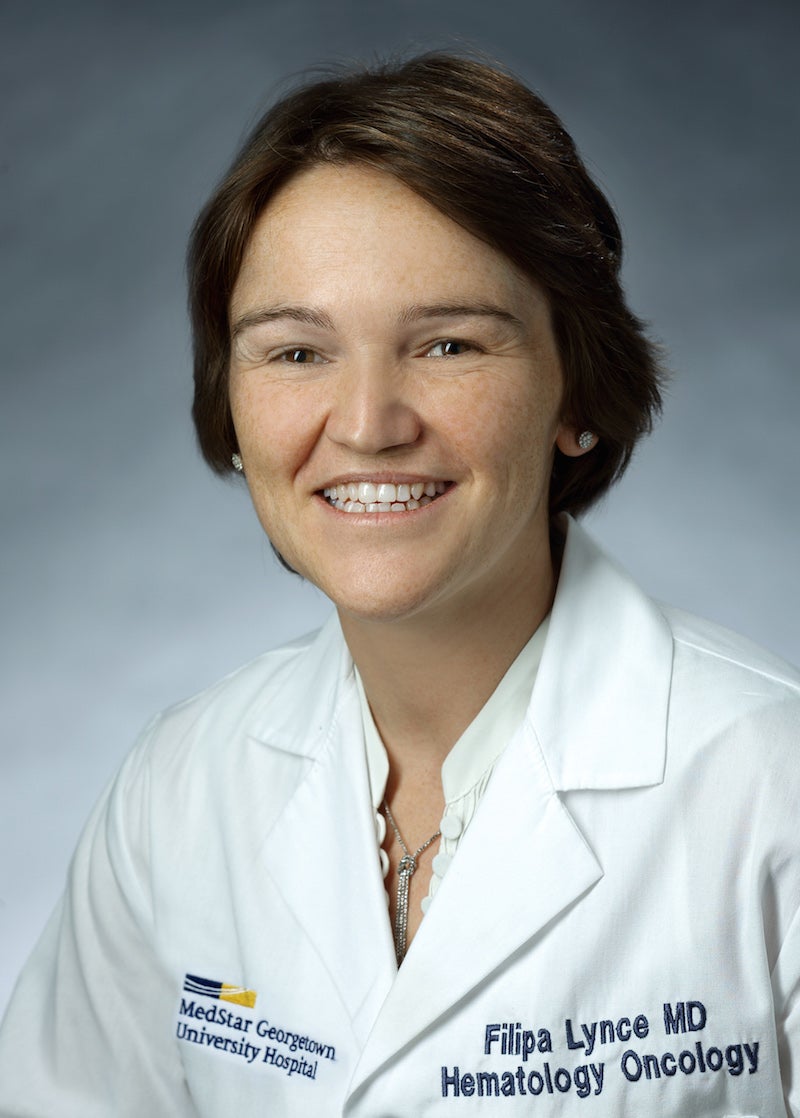 Filipa C. Lynce, MD
Assistant Professor
Primary Specialty: Hematology/Oncology
Medical Degree: Faculdade de Ciencias Medicas da Universidade Nova de Lisboa, Portugal, 2004
Internship: Hospital Egas Moniz, Lisboa, Portugal, 2005; Georgetown University Hospital/Washington Hospital Center, 2008-2009
Residency: Georgetown University Hospital/Washington Hospital Center, 2009-2011
Fellowship: Instituto Portugues Oncologia de Lisboa, 2006-2008; Washington Cancer Institute/Georgetown University Hospital, 2011- 2014
Certification: Board Certified in Internal Medicine, Medical Oncology and Hematology
Special interests: BRCA 1 and 2 mutation carriers, triple negative breast cancer, new treatments for breast cancer, racial and ethnic disparities
---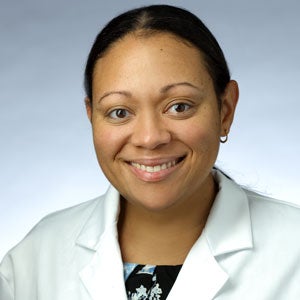 Candace Mainor, MD
Primary Specialty: Medical Oncology
Medical Degree: University of Maryland Medical School, 2012
Residency: University of Maryland Medical Center, 2015
Fellowship: University of Maryland Medical Center, 2018
Certification: Internal Medicine; Medical Oncology
---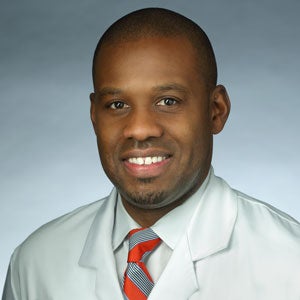 Marcus S. Noel, MD
Primary Specialty: Gastrointestinal Medical Oncology
Medical Degree: Rutgers Robert Wood Johnson Medical School , 2008
Residency: Strong Memorial Hospital, 2011
Fellowship: University of Rochester Medical Center, 2013
Certification: Internal Medicine; Medical Oncology
---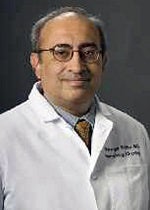 George K. Philips, MD
Professor
Vice Chair, Department of Medicine
Primary Specialty: Medical Oncology
Secondary Specialty: Hematology
Graduate School: Harvard, Boston, Massachusetts, 1999
Medical School: Grant Medical College, Bombay University, Mumbai, India, 1985
Internship: University of Colorado Health Sciences Center, Denver, Colorado, 1992
Residency: University of Colorado Health Sciences Center, Denver, Colorado, 1993
Fellowship: Hematology/Oncology, University of Colorado Health Sciences Center, Denver, Colorado, 1995
Certification: Internal Medicine, 1993; Medical Oncology, 1995; Hematology, 1996; Health Care Management, 2010
Special Interests: Breast Carcinoma, Hodgkin's and Non-Hodgkin's Lymphomas, Chronic Lymphocytic Leukemia and Multiple Myeloma
---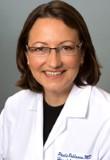 Paula R. Pohlmann, MD, MSc, PhD
Assistant Professor
(202) 444-0545
Specialties: Hematology/Oncology
Medical Degree: Universidade Federal do Rio Grande do Sul (UFRGS), 1992
Residency: Vanderbilt University, 2011
Fellowship: Hematology-Oncology, Vanderbilt University, 2009
Certification: Internal Medicine, 1995; Oncology, 1997; ABIM, 2012
Special Interests: Breast cancer, new drug/predictive biomarkers development, tumor immunology, HER2
---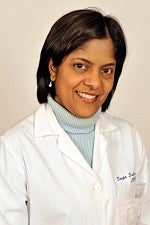 Deepa S. Subramaniam, MD
Director of Multi-disciplinary Thoracic Oncology Clinic
Director of Brain Tumor Center
(202) 444-2198
Specialties: Hematology/Oncology
Medical Degree: University of Madras, India, 1991
Graduate School: University of Washington, Seattle, WA
Fellowship: Georgetown University Hospital, 2004-2007
Certification: Medical Oncology; Hematology; Hospice and Palliative Medicine; American Board of Internal Medicine, 2002
ABHPM ( American Board of Hospice & Palliative Medicine), 2003, American Board of Hematology and Medical Oncology 2007
Special Interests: Lung Cancer; Brain Tumors
---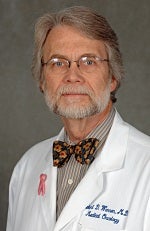 Robert D. Warren, MD
Professor
Director, Oncology Practice, Lombardi Comprehensive Cancer Center
Co-Director, Ourisman Breast Center
Specialties: Hematology/Oncology
Secondary Specialty: Breast Oncology
Medical Degree: University of Missouri, 1972
Internship: University of Missouri, 1973
Residency: University of Missouri, 1974
Fellowship: National Institutes of Health, 1977
Certification: Internal Medicine, 1978; Medical Oncology, 1979
Special Interests: Breast carcinoma and benign breast disease, Gastrointestinal malignancies
---

Benjamin A. Weinberg, MD
Assistant Professor
Specialties: Hematology/Oncology
Medical Degree: Keck School of Medicine of the University of Southern California, 2011
Residency: MedStar Georgetown University Hospital, 2014
Fellowship: MedStar Georgetown University Hospital , 2017
Certification: Internal Medicine; Hematology; Medical Oncology;
Special Interests: Gastrointestinal medical oncology and sarcoma
---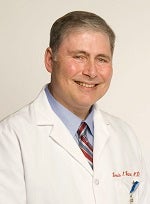 Louis M. Weiner, MD
Director, Lombardi Comprehensive Cancer Center
Associate Vice President, Georgetown University Medical Center
Clinical Director, Cancer Services
Primary Specialty: Hematology/Oncology
Secondary Specialty: Pancreatic Diseases
Medical School: Mount Sinai School of Medicine, NY, 1977
Residency: University of Vermont Medical Center Hospital, 1981
Fellowship: Tufts University School of Medicine, 1984
Special Interests: Advanced gastrointestinal cancers; Immunotherapy