Current Fellows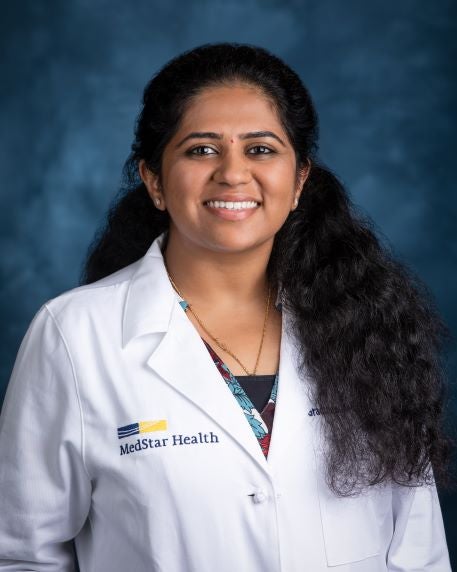 Vahini Chundi, MD
PGY5
Vahini is a second year Chief fellow. She is originally from North Carolina and completed her undergraduate training at University of North Carolina, Chapel Hill where she received a Bachelor's of Science in Biology and Minor in Chemistry. She graduated from International American University, St. Lucia and completed Internal Medicine Residency training at Cone Health in Greensboro, NC.
During her training, she has been involved with antimicrobial stewardship, staph aureus bacteremia, OPAT, and COVID monoclonal antibody therapy research. She would like to continue to pursue her interests in antimicrobial stewardship and infections affecting immunocompromised patients.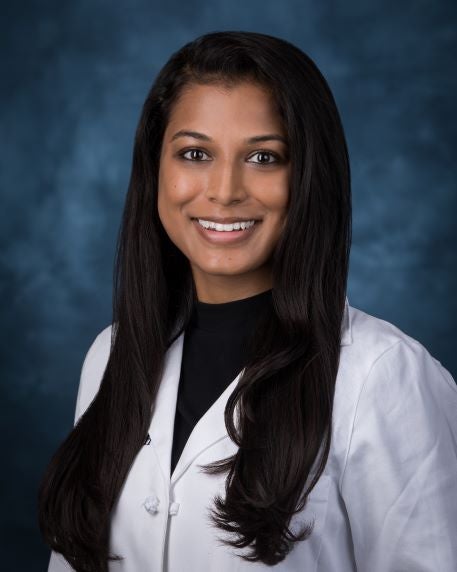 Shaina Rodrigues, MD
PGY5
Shaina is originally from Fort Lee, NJ and first left her hometown for her undergraduate education at the University of Miami where she was able to spend two semesters studying abroad, in Scotland and Singapore. It was then that her interest in global health first developed. She attended medical school at American University of the Caribbean in beautiful St. Maarten and completed rotations at a variety of hospitals in Michigan, New York and Florida. She subsequently completed residency, as well as one year as Chief Medical Resident, at UConn in their Primary Care Internal Medicine Residency. At UConn she had the privilege of caring for patients in Uganda as part of global health elective. Her interests include global/public health, tropical medicine and general infectious diseases. She enjoys a good meal, time with family and friends and walks with her dogs, Calamari and Orso.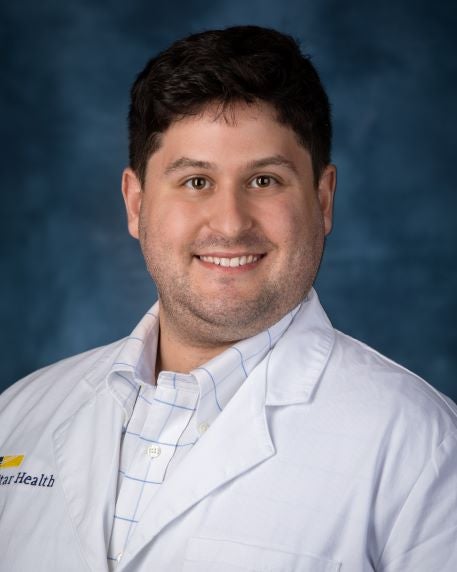 Ben Tack, D.O.
PGY5
Benjamin Tack is a 2nd year ID fellow from New York where he trained at NYU Langone Long Island Hospital in Internal Medicine. He has wanted to be an Infectious Disease doctor since childhood and has frequently remarked that it is the best field of medicine. He has interests in infection control/prevention as well as antibiotic stewardship. He is a big sports fan loves watching the Denver Broncos and the New York Mets.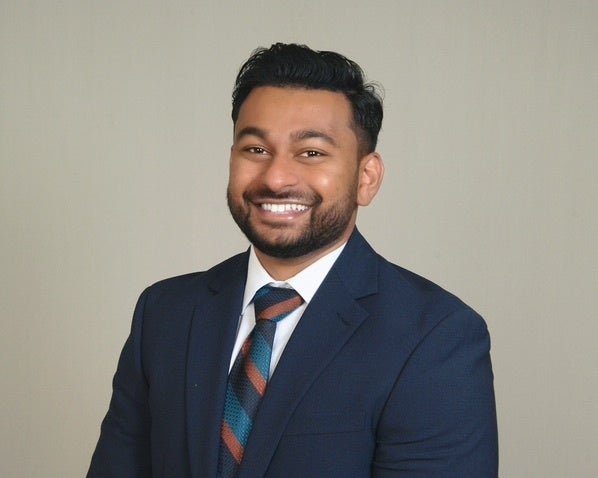 Samuel Rapaka, D.O.
PGY4
Sam grew up in Melbourne, Florida and completed his undergraduate education at the University of South Florida where he received a Bachelor of Science in Biology and Minor in Public Health. He attended Nova Southeastern College of Osteopathic Medicine and completed his residency in Internal Medicine at Mount Sinai Medical Center where he also served as Chief Medical Resident. His interests involve general infectious diseases, HIV medicine, and academic medicine. In his free time, he enjoys exercising, eating at new restaurants, and is an avid football fan.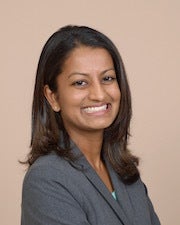 Prishanya Pillai, M.D.
PGY4
Prishanya grew up in Anchorage, Alaska, and completed medical school through the Alaska WWAMI Program through the University of Washington School of Medicine. She completed her undergraduate degree in Microbiology at the University of Rochester with a minor in Spanish and certificate in Biotechnology. Dr. Pillai completed her residency in Internal Medicine at the University of Rochester Medical Center. She has an interest in global health and has completed public health projects in India and South Africa. She will be a member of the global health track as part of her Infectious Disease Fellowship at MedStar Georgetown University Hospital. Dr. Pillai hopes to continue to pursue her passions for human rights and global health within the field of Infectious Disease.