V. Fellows Research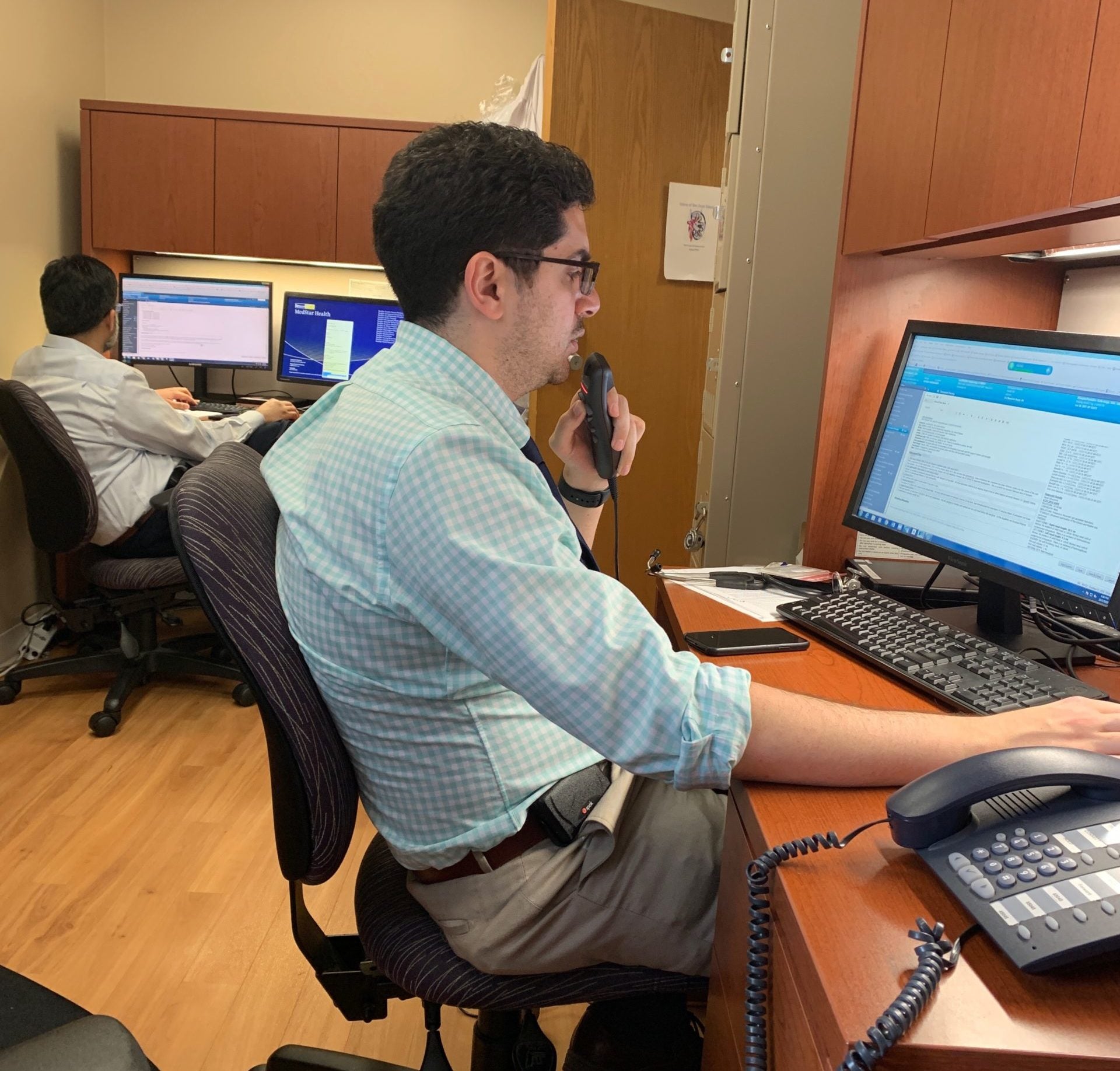 MedStar Georgetown University Hospital Division of Nephrology and Hypertension is home to one of the largest and most diverse research programs in the country. There is ample opportunity for fellows to partake in science research or, more usually, in clinical research. Faculty at Georgetown are receptive to mentor fellows in their specific interests.
---
The division has built an integrated research program centered on renal mechanisms of hypertension and damage. One part, co-directed by Christopher S. Wilcox, MD, PhD and William J. Welch, PhD, focuses on renal microcirculatory hemodynamics, aging, oxidative stress, nitric oxide (NO) and vasoconstrictor arachidonate metabolites. A second part, directed by Kathryn Sandberg, PhD, focuses on molecular mechanisms regulating G-coupled receptors and sex differences in renal and cardiovascular disease.
Laboratory-based research opportunities are available to trainees in areas of renal microvascular physiology, micropuncture and microperfusion, gene transfer and gene silencing, whole animal studies of electrolyte and BP homeostasis, studies of free radical chemistry, site-directed mutagenesis of G-coupled receptors, cell signaling in renal tubular endothelial and VSMCs, functional studies of microvessels from systemic organs and the kidney, angiogenesis, rarefaction and vascular remodeling, in and ex vivo gene silencing, intravital microscopy of microvessels, fluorescence microscopy for radicals, renal oxygenation with O2 sensitive microelectrodes, mouse micropuncture physiology, BP telemetry in conscious rats and mice, micropuncture studies of tubuloglomerular feedback, proximal glomerulotubular balance, and unidirectional Na+ fluxes in rats and mice, real time PCR, capillary zone electrophoresis with laser induced fluorescence to assay mediators in tubular fluid, and rat and mouse models of hypertension, aging, renal failure and diabetes.
However, currently, most fellows opt for a clinical or translational research experience. There are multiple opportunities at Georgetown for research in these fields. In recent years, a joint venture with DaVita, Inc. provides the division with four medical directorship and part ownership of the four DaVita outpatient dialysis units in Washington, DC. This has been important to our clinical research training program for several reasons:
1. It has provided a valuable resources to expand and re-equip the research laboratories and to help maintain a fully funded research program.
2. It has helped to develop a growing population of our own end stage renal disease (ESRD) patients, which facilitates recruitment for research.
3. The DaVita and the VA comprehensive patient data bases provides superb opportunities for fellows to undertake epidemiological or outcomes research in nephrology and hypertension.
---
Further clinical research opportunities are available through our collaboration with the Washington Department of Veterans Affairs Medical Center (VAMC). Vasilios Papademetriou, MD, is the director of Hypertension Research Clinic at the VAMC. He oversees a large funded VA research program giving access to a multitude of large clinical trials (such as the SPRINT study) and new areas of research including renal nerve ablation. Other faculty in the Division of Nephrology participate in NIH collaborative trials and investigator-initiated clinical research projects based on patients treated on the nephrology service or on the extensive VA computerized medical database. These provide fellows with excellent clinical research experience.
Georgetown University has an NIH funded Clinical Research Center and a Clinical and Translational Research Program that provides space and personnel to assist in clinical research and training programs for fellows who wish to pursue a career in these fields. Faculty at Georgetown Division of Nephrology lead a number of novel clinical research programs, including: an NIH grant supported investigation of a new long acting diuretic developed here and undergoing clinical trials; a novel intervention to treat nephrotic syndrome; human microvasculature harvested from a skin biopsy from patients with hypertension, kidney, or cardiovascular disease to study microvascular function and gene expression; studies of diverse genes in kidney and hypertensive diseases. A recently funded and fully equipped Human Cardiovascular Function Laboratory in the Division of Nephrology and Hypertension provides special opportunity for fellows to learn modern non-invasive methods to study cardiovascular microvascular function in human subjects. This is supported by an NIH RO-1 research grant and is led by Dan Wang MD PhD and Christopher Wilcox MD PhD.
---
Opportunities to Present
Mid-Atlantic National Kidney Foundation Young Investigators Forum
National Kidney Foundation Annual Fellows Research Forum
Department of Medicine Annual Research Day
Annual Medstar Research Symposium