Global Health Track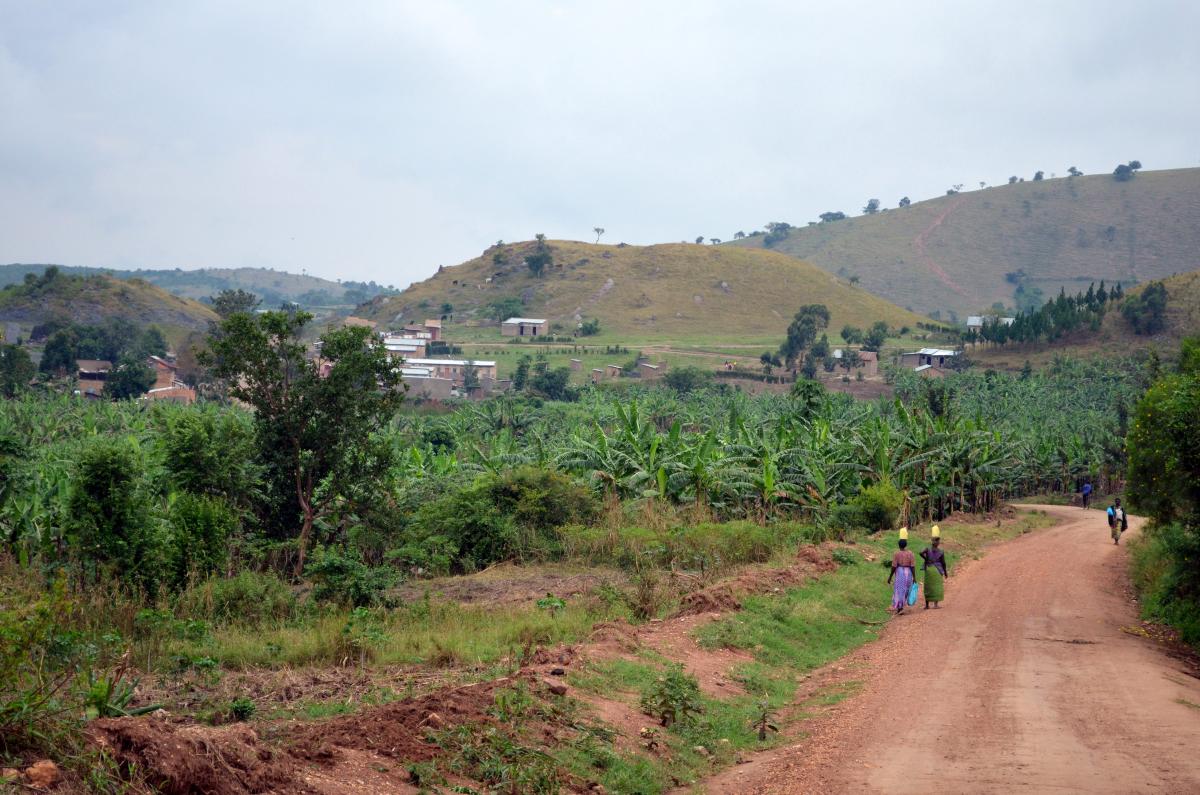 Our Mission
The Global Health Track aims to educate Georgetown residents in the complex components of global health and how they apply to all patient populations, globally and locally. Residents graduating from the track will be well-equipped to be effective practitioners with diverse populations both at home and abroad, and understand how to effect sustainable change at the individual and global level.
Our Purpose
The Georgetown Global Health Track has a unique advantage by being located in our nation's capital. Washington, D.C. is a district with areas of disproportionate need contrasted with other areas of wealth. Our residents thus have an opportunity to see firsthand the social determinants of health in their daily practice in the hospital and continuity clinics.
In addition to these unique experiences which come standard with Georgetown residency education, track participants will gain training in syndemics, global health ethics, law, policy, and tropical disease, among other topics.
The ultimate purpose of our track is to develop physicians who are astute clinicians, culturally competent, compassionate, and able to advocate for all patients domestic or abroad.
Track Components
The GHT has four components:
Longitudinal curriculum, led by experts from the Washington, DC area

Georgetown elective opportunities:
Ultrasound and Tropical Medicine "boot camp" two-week elective (required)
Health Policy elective
Travelers clinic

(2) one-month away electives, either domestic or international. Current Georgetown DOM partnerships include:
Indian Health Service in Zuni, NM
King Chulalongkorn University Hospital, Bangkok, Thailand
Instituto Colombiano de Medicina Tropical, Medellin and Apartado, Colombia (Corporación para estudios en la salud)
University of Namibia in Windhoek, Namibia
4. Scholarly project
Requirements
The GHT is open to internal medicine (PGY 2-3, apply when PGY 1), medicine-pediatrics (PGY 3-4, apply when PGY 2), and psychiatry residents (PGY 3-4, apply when PGY 2), as well as infectious disease fellows. Applications are due on January 1 the academic year prior to participation. Applicants will have a basic interview and acceptances will be announced by February 1. Please find the link to our application here
Connect
Read about resident experiences from all around the world in our official Global Health Track blog.
Contact Information
GHT Director:
Kacie J. Saulters, MD
kacie.j.saulters@gunet.georgetown.edu
Dr. Saulters is originally from Alabama and attended medical school at the University of South Alabama. She completed residency at the University of Virginia and graduated from their Global Health Leadership Track. Fortunately her husband's career brought them to DC and she is thrilled to work among great colleagues as a hospitalist at Georgetown. She has worked clinically in Peru, Tanzania, India, and Uganda. Her research interests are treatment of sepsis in resource limited settings and global health education.
GHT Co-Director:
Elizabeth B. Selden, MD
elizabeth.b.selden@gunet.georgetown.edu
Dr. Selden worked as a teacher and a social worker before pursuing her medical degree. She spent time working in Jamaica while pursuing her social work degree and in Botswana and Haiti during medical school. She completed her residency in internal medicine at New York University and worked at Bellevue Hospital in New York City before coming to Georgetown. While at Bellevue she served as the primary care director for Bellevue's Survivors of Torture Clinic, which provides medical care, legal help and social services to those seeking asylum in the U.S. She now volunteers with Physicians for Human Rights conducting asylum evaluations. She has a strong interest in issues surrounding health equity both locally and globally. She is very excited to be part of the Georgetown's Global Health Track!
GHT Chief Resident:
Elizabeth Gosciniak
Elizabeth.M.Gosciniak@gunet.georgetown.edu (new window)
Administrative Contact:
Amber Weller
Amber.R.Weller@gunet.georgetown.edu
202-444-0366