Affiliated Hospitals: Medicine-Pediatrics Residency

Medicine-Pediatrics Residency Program
The clinical experience of the Georgetown residency program provides a unique balance that includes our tertiary referral center, community hospitals, the Veterans Administration Hospital, as well as inpatient clinical research exposure at the National Institutes of Health.
Georgetown University Hospital was founded in 1898 to promote health through education, research and patient care. This mission has been shaped by and reflects Georgetown's Catholic, Jesuit identity and heritage. The hospital is the academic flagship of MedStar Health and is "home base" for our medicine-pediatric residency program. With a 609-licensed bed hospital and 1,100 physicians, MedStar Georgetown University Hospital's clinical services represent one of the largest healthcare delivery networks in the area.
Virginia Hospital Center (VHC)
VHC has been a part of our residency training program since the 1940's. This hospital, which draws from the diverse local area directly across the Potomac River from Georgetown, serves the community of Northern Virginia which includes a large immigrant population. The hospital has an 18-bed combined ICU/CCU with full support staff and facilities. Residents on the general medicine service treat common diseases prevalent in the local community. The attending staff are experienced physicians with a longstanding commitment to teaching. VHC is a core clinical teaching site for our medical students who rotate with us on the wards. House staff at VHC lead clinical teams, supervise learners, present at morning report sessions, and lead journal club sessions. The teaching service is organized by one full-time faculty member and two faculty members who spend approximately 50% of their clinical time entirely dedicated to the teaching program. The faculty includes an ambulatory care coordinator who also arranges ambulatory community-based experience for students and residents, including an elective in women's health, an outpatient HIV clinic and experiences in public health. Virginia Hospital Center is one of three sites for our residents' continuity practice.
Veterans Affairs Medical Center
The Washington Veterans Affairs Medical Center, long affiliated with Georgetown, provides a large inner-city hospital-based experience through all three years of the residency program. Residents in their first year of training rotate through one of the inpatient services for one month. In addition, second and third year residents spend additional time as leaders on these inpatient services as well as a portion of their geriatrics rotation. A wide variety of medical problems, ranging from uncontrolled hypertension and diabetes to rarer disorders, are managed by the house officer in primary care, firm-based clinics-including an active Women's Health clinic. Attending rounds are held each weekday, as are lectures and conferences. Residents also have the option to involve themselves in a variety of outpatient elective services.
Washington Hospital Center (WHC)
WHC is our clinical affiliate in the Medstar health system. WHC serves more than 200,000 patients annually, and has a reputation for excellence in many areas including cardiac care, endocrinology, women's health and burn care. Georgetown interns and residents rotate through a busy CCU service every month. Second and third year residents also can rotate through an advanced heart failure elective. On this rotation, the resident will learn about advanced medical management of heart failure, LVAD therapy, and heart transplant. The resident will take consults as well as manage patients directly on this service.
National Institutes of Health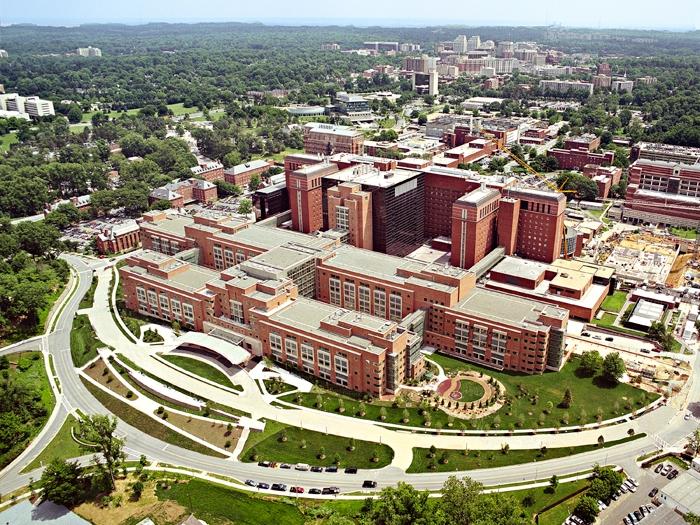 Third year residents can do a month long rotation through the National Institutes of Allergy and Infectious Diseases of the NIH (NIAID). The residents see a variety of rare cases and under the guidance of experts in the field, manage these on an inpatient service. Dr. Anthony Fauci routinely comes by for rounds and sometimes is the primary attending on service. The rotation opens up possibilities for further career development in the many fellowships available there. Several sub-specialty divisions at the University combine fellowship experience with the NIH.
INOVA Fairfax Hospital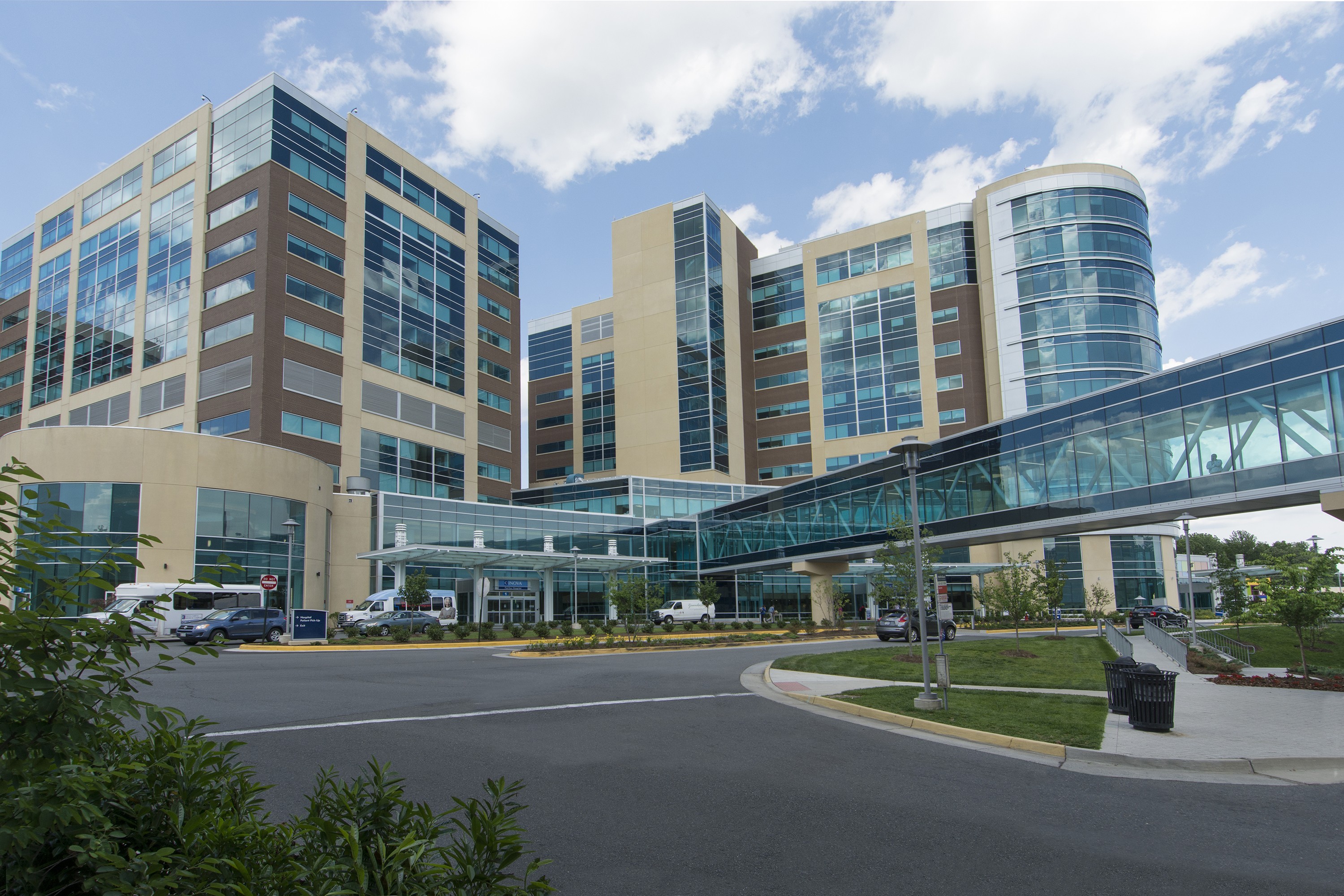 A robust community hospital of approximately 833 beds, INOVA Fairfax Hospital has a Level I Trauma Center and a Cardiac Surgery Unit. INOVA Fairfax is consistently ranked among the top healthcare providers in the U.S. The hospital includes a state-of-the-art coronary care center and three intensive care units. Second and third year residents continue their cardiac critical care experience at this site. There is also an opportunity to pursue an elective in the Advanced Lung department. This unique rotation allows our residents to obtain insight into lung transplant patients as well as advanced pulmonary disease.