Welcome: Medicine-Pediatrics Residency Program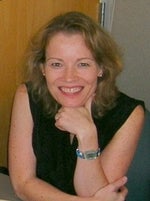 Welcome to the Georgetown Med-Peds Residency. If you are interested in a rigorous academic training program with a commitment to both subspecialty and primary care, please read on.
The Med-Peds program at Georgetown was founded in 1997 by Dr. Stephen Ray Mitchell, a Med-Peds trained rheumatologist who was the Internal Medicine Program Director at the time. Dr. Mitchell's initial mission was to create an integrated training program which included all of the requisite inpatient and specialty rotations as well as a curriculum dedicated to mastering ambulatory care. Whether one chooses to pursue general Med-Peds, or a specialty, much care is delivered in the outpatient setting. It is critical for trainees to learn to provide high quality care in this arena. Dr. Mitchell has since gone on to become the Dean of Students for the medical school where he serves as an incredible role model for our medical students and residents.
While the details have changed over the last decade, we have maintained several longitudinal "clinic blocks" in our core schedule. These three month rotations allow our upper level residents to become proficient in managing acute and chronic medical problems for patients of all ages. Furthermore, they learn about the "systems" that enhance efficiency, satisfaction and outcomes in our academic practice. On a larger scale, they develop an understanding of the strengths and weaknesses of our current primary care system. Hopefully some will contribute to the national dialogue about optimal delivery of health care in this country and abroad. Even the residents who choose to pursue inpatient or specialty careers really enjoy the degree of independence and competence acquired during these ambulatory blocks. It also gives the program faculty a lot of exposure to the Med-Peds residents which fosters mentorship and teaching.
As program director, my first goal is to provide our residents with excellent clinical training in both Medicine and Pediatrics. The next priority is to support each resident as he/she builds upon this robust general foundation. Our program is richer given the diverse medical interests of our trainees. Whether this passion is for health care policy, advocacy, global health, subspecialty research, quality improvement, education or anything else, I will try to match the resident with the right advisors and experiences. Upon completion of training at Georgetown, the Med-Peds trained physicians are ready to excel in a wide range of careers.
Amy L. Burke, MD, Program Director
Combined Medicine-Pediatrics Residency Program