Our Residents: Medicine Pediatrics Residency Program
PGY-1
Dr. Danielle Flood
Washington State University, Spokane (2008)
Weill Cornell Graduate School of Medical Sciences, Manhattan, NY (2014)
Uniformed Services University, Bethesda, MD (2019)
Lieutenant, United States Public Health Service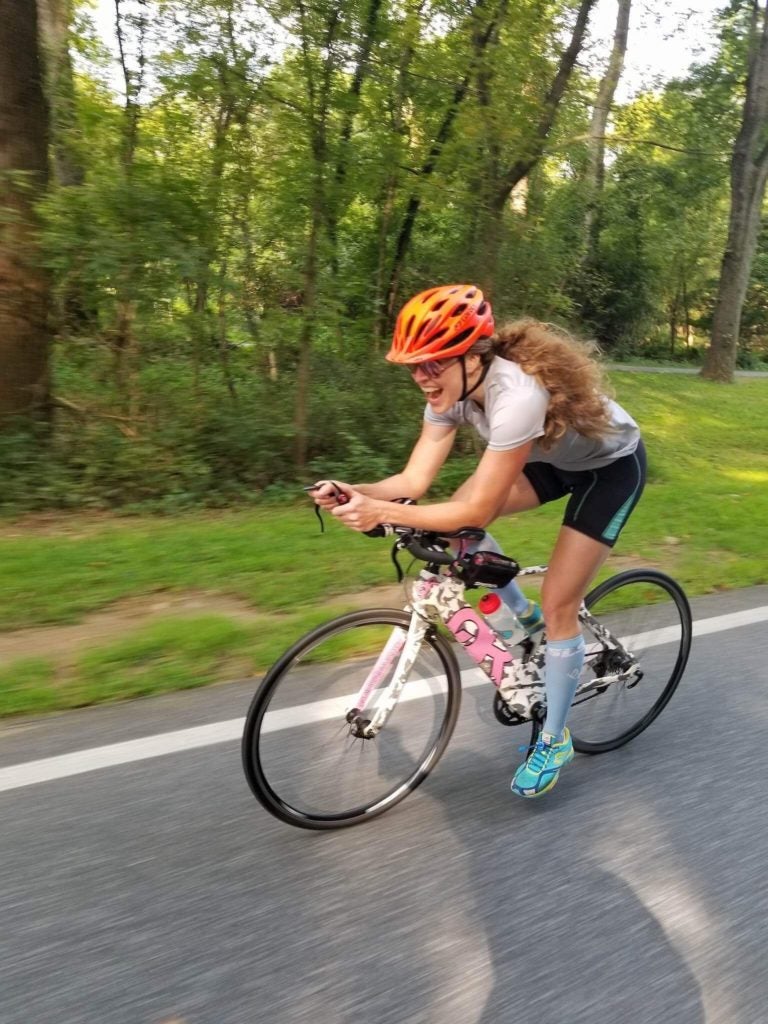 Elle is a bit of a rolling stone as DC is the 10th State (or district) where she has lived. However, she has found a great sense of home amongst family, friends and on the saddle of one of her bicycles. Elle is passionate about all things endurance sport, particularly triathlons and open water swimming. She particularly enjoys eating: the fourth event of triathlon, and has never met a Bahn Mi she didn't like. She hopes to combine her love of research, public health and disaster medicine. She looks forward to a career with the USPHS, and considers it an honor to serve.
Dr. J. Hunter Fraker
Pennsylvania State University (2015)
Georgetown University (2019)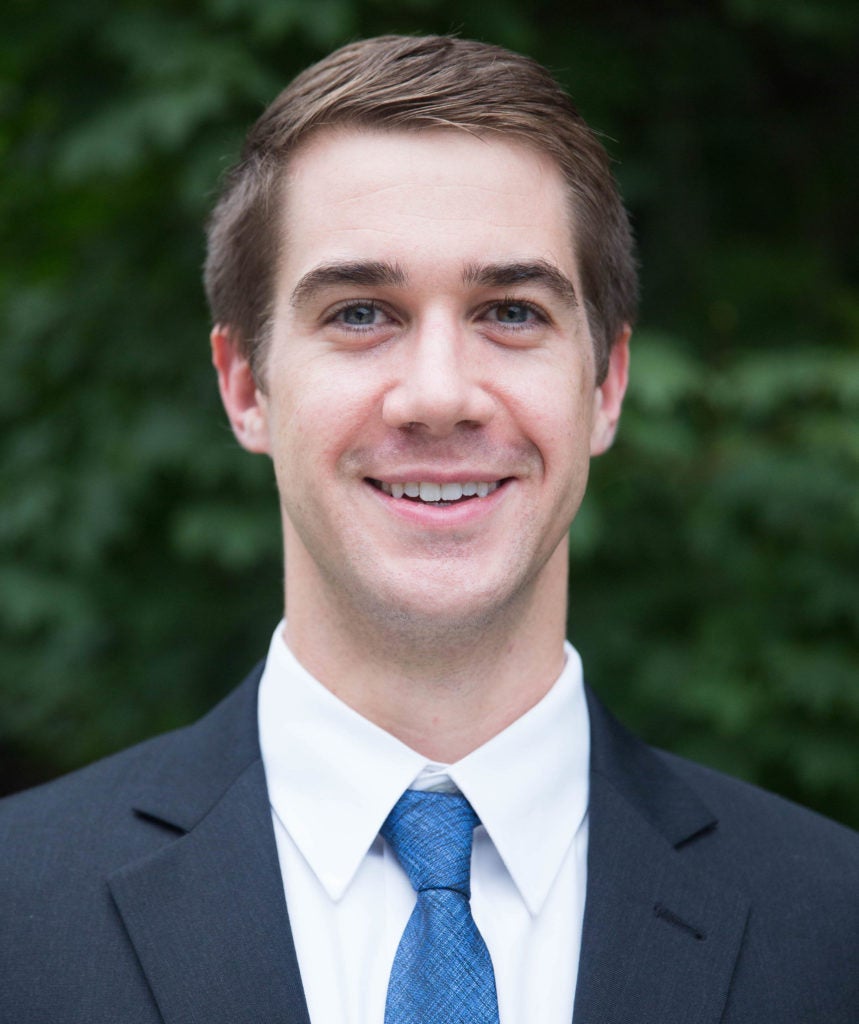 Born and raised in Pennsylvania, Hunter moved to DC for medical school and is excited to stay here for residency. He enjoys traveling and exploring DC. His other interests include indulging in espresso and donuts as well as attending comedy shows. Professionally, he is interested in health policy, public health, and addressing health disparities in the areas of either primary care or infectious diseases.
---
Dr. Katherine McAleese
Stonehill College (2012)
Georgetown University School of Medicine (2019)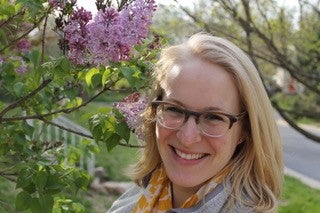 Kate grew up on a farm in Kensington, NH and went to college near Boston MA. She is thrilled to be staying in Washington, D.C. for residency. When she isn't in the hospital, she can be found at the national arboretum or on her balcony, which she is actively trying to turn into a greenhouse. Her other interests include historical fiction, planning her next travel adventure, and bread baking. Her academic interests include tropical medicine, refugee health and disaster response.
Dr. Kathleen Moriarty
Dartmouth College (2009)
Brown University Alpert Medical School (2019)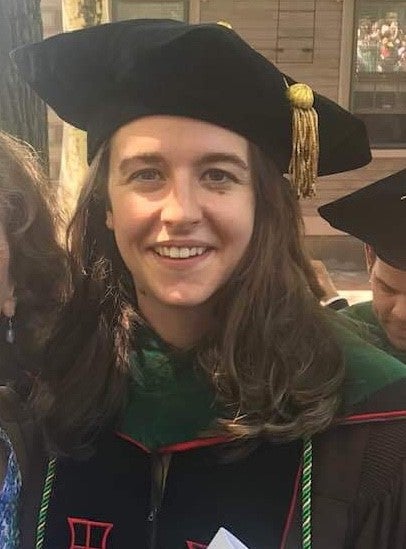 Kathleen majored in Latin American Studies and Anthropology in college, and was inspired to pursue medicine after working in clinical research on diet and exercise change among veterans with heart disease. During medical school she spent a year researching HIV risk in Peru and was active in the Brown Human Rights Asylum Clinic. She is interested in primary care, immigrant and refugee care, and global health. In her spare time she loves exploring DC, wandering through art museums, and traveling.
PGY-2
Dr. Richie Diaz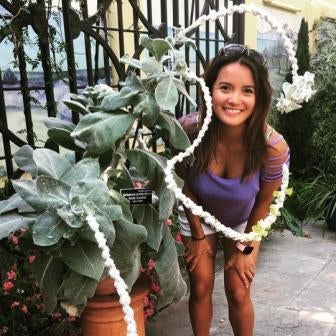 University of Louisiana (2012)
Louisiana State University in Shreveport (2018)
Born in the Philippines and moved to south Louisiana (small town called Zachary) at 5 years old where she grew up, attending college nearby to stay close to family. She moved slightly north to Shreveport for medical school. Though Richie's first time moving out of state was for residency, she enjoys traveling and learning about other cultures. Other hobbies include hiking, going to escape rooms, intramural soccer and volleyball, eating and falling asleep while watching Netflix. Her interests like in rural primary care, global health and childhood survivorship care.
Dr. Charles Kreisel

Rutgers University (2014)
Rutgers New Jersey Medical School (2018)
Charles grew up believing that New Jersey, Bon Jovi and taylor ham (or pork roll) were the center of the universe. After studying chemistry at Rutgers University and then heading up to New Jersey Medical School for his undergraduate medical training, he heard about a little place called Washington D.C. and figured he'd check it out. Charles is very excited to explore all the food, culture, and entertainment the D.C. area has to offer. In his free time he enjoys singing, playing guitar, board games and disc golf. He is considering a career in critical care, pulmonology or cardiology, but like most med-peds docs, he enjoys everything and is excited to see where the next four years take him!
Dr. Ashley Park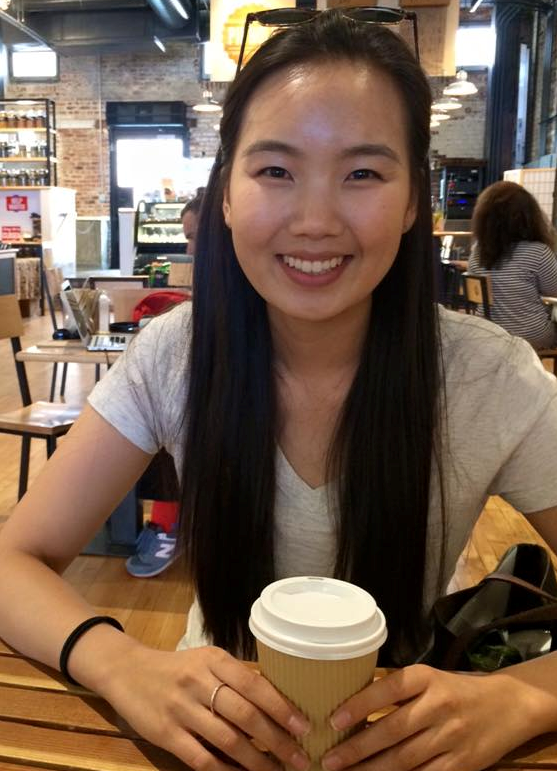 Dartmouth College (2014)
University of Pittsburgh School of Medicine (2018)
After growing up in Los Angeles, Ashley moved to beautiful New Hampshire for college and developed an affinity to the East Coast. She stayed for medical school in Pittsburgh, and is excited to finally see the cherry blossoms bloom in D.C. In typical Med-Peds fashion, Ashley has many interests. She loves to travel, play tennis, befriend dogs, explore museums, read memoirs, and try new forms of art (most recently pottery). Her academic interests include the microbiome, and wants to work with underserved populations in the future.
Dr. Elizabeth Reznikov
Albion College (2009)
University of Illinois at Urbana-Champaign (2014)
Kansas City University of Medicine (2018)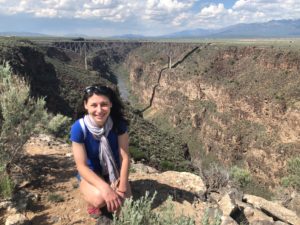 Born in Belarus and raised in a Russian-speaking family, Lizzy came to the US when she was just 2 years old. While she has a lifelong love of medicine, her primary interests in mucosal immunology developed during her PhD in nutritional sciences at Illinois. There she gained an appreciation for how nutrition affects our mucosal and systemic immune responses through the gut microbiota. Aside from being a major immunology fan, her hobbies also include gymnastics, hiking, rock climbing, kayaking, traveling, hanging out with her 3 cats (Leila, Milo and Sadie) and all things with pineapple print – Aloha!
---
PGY-3
---
Dr. Kelsey Caffy
Samford University (2012)
University of Tennessee Health Science Center College of Medicine (2017)
Originally from Murfreesboro, TN, Kelsey attended college in Birmingham, Alabama. She's excited to be in Washington, DC and loves being close to the shopping and restaurants in Georgetown. Her hobbies include cooking new recipes, hiking, movies, board games, and becoming more of a coffee and sweets addict. She's still unsure of her future career plans (classic Med/Peds personality), but is passionate about medical education and mental health advocacy and hopes to use those interests in her career.
Dr. Joby Jacob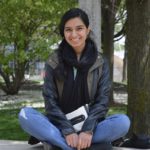 Northeastern University (2013)
Tufts University School of Medicine (2017)
Joby grew up just north of NYC. She moved to Boston for college and med school and embraced her inner New Englander. Although she loves Boston, Joby was ready to explore a new city for residency and is very excited to get to know D.C. and Georgetown. In her free time, Joby likes to bake desserts (especially cookies and cupcakes!), explore museums, travel, and read.
Dr. Matthew Nazari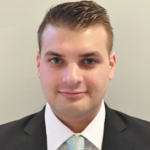 Georgetown University (2012)
Drexel University College Medicine (2017)
Matt was born in Fairfax, VA, and grew up in Great Falls, VA. He received his BS in Human Science from Georgetown University and his MD from Drexel University College of Medicine. His academic interests include education and teaching, research, and basic science. His hobbies include hiking, cooking, and stand-up comedy.
---
PGY-4
---
Dr. Clint Collier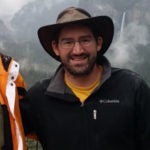 Whitman College (2008)
University of New Mexico, School of Medicine (2016)
Clint calls Albuquerque, NM, home but has developed a special place in his heart for D.C. — he attended graduate school in health & science policy right here at Georgetown before returning to New Mexico for med school and is thrilled to be back in the District for residency. He loves swimming, cycling, playing soccer, spending time outdoors, and doing ALL the "free D.C stuff." Clint isn't sure which of the many med-peds career options is for him yet, but he is thrilled that he gets to explore so many fields!
Chief Resident Dr. Ariella Goldblatt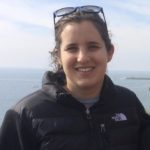 University of California, Berkeley (2012)
UC Berkeley – UCSF Joint Medical Program (2016)
Originally from Cape Town, South Africa, Ariella spent her high school years in sunny Southern California before settling in the foggy Bay Area for university and medical school. She enjoys exploring new things mostly by swimming, hiking, and eating. One day, she hopes to have a career in global and public health, working with underserved populations.
Dr. Elizabeth Gosciniak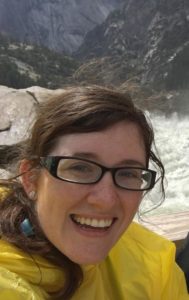 Loyola University, New Orleans (2012)
Louisiana State University, Shreveport (2016)
Born in Texas and raised in New Orleans, Elizabeth has a soft spot in her heart for the people and food of Southern Louisiana. After moving slightly north for med school in Shreveport, Louisiana, Elizabeth decided to venture out east. She enjoys running, hiking, making music, jigsaw puzzles, and exploring the many trails and museums in DC. Her career interests lie in global health, working with underserved populations, health policy, and infectious diseases.
Chief Resident Dr. Rhanika Neuda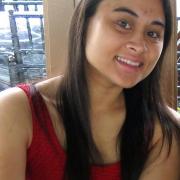 University of California, San Diego (2012)
Georgetown University (2016)
Born in Guam and raised in California, Nikka will always call Southern California home. She's enjoyed living in D.C. over the past couple years and is excited to continue training in this diverse city. She loves all things food — cooking, baking, and eating! She is currently interested in primary care or specializing in allergy/immunology.
---
---
Med-Peds Alumni: Where are They Now?
Our program provides the support and training that encourages equally the pursuit of careers in primary care, subspecialty fellowships, research, or hospitalist practice. Our graduates do it all! Below you will find a list of the career choices from our graduating residents for the past eleven years.
Brynn Connor, MD
Palo Alto, California
Stanford, Pediatric Cardiology Fellowship
 
N. Vince Hill, MD
New Orleans, Louisiana
Ochsner Medical Center, Outpatient Primary Care Medicine-Pediatrics

Tarina Parpia, MD
Charlottesville, Virginia
University of Virginia, Infectious Disease Fellowship
Cara Sweeney, MD
New York City, New York
Bellevue Hospital Center, Medicine Hospitalist 
Rami ElTaraboulsi, MD
Chapel Hill, NC
Rheumatology Fellowship, University of North Carolina

Leah Ratner, MD
Boston, MA/Rwanda, Ghana
Global Health Fellowship, Harvard Medical Center/Boston Children's Hospital

Catherine Spaulding, MD
Washington, D.C.
Pediatric Chief Resident, Medstar Georgetown University Hospital (2018-2019)
New York, NY
Primary Care
E. Quinn Ziatyk, DO
Chinle, AZ
Attending Physician, Chinle Comprehensive Health Care Facility
Miriam Abadie, MD
Swaziland
Global Health Corps Physicians, Baylor College of Medicine

Alan Nyquist, MD
Arizona
University of Arizona, Pulmonary Critical Care

Erin Duquette Quandt, MD
Clinton, MD
Hospitalist, MedStar Southern Maryland Hosptial Center
Jessica Craig, MD
Glen Burnie, MD
Medicine-Pediatrics Primary Care, Johns Hopkins Community Physicians

Sunjay Devarajan, MD
Houston, TX
Pulmonary/Critical Care Medicine Fellowship, Baylor College of Medicine

Nandini Ganesh, MD
Washington, D.C.
Med-Peds Primary Care, One Medical Group

Charlotte Jenchura, MD
Boston, MA
Academic Med-Peds Primary Care
Massachusetts General Hospital/Harvard Medical School
Naomi Abe, MD
San Diego, CA
Pediatric Emergency Medicine, University of California – San Diego

Sarah Cox, MD
Alexandria, VA
Med-Peds Outpatient, MedStar Urgent Care

Ashley Kelley, MD
Reston, Virginia
Medicine-Pediatrics Primary Care

Naveen Muthu, MD
Philadelphia, PA
Clinical Informatics Fellowship, Children's Hospital of Philadelphia 
Jennifer Kramer, MD
Baltimore, MD
Pediatric Critical Care Medicine, Johns Hopkins University
Cardiology Critical Care Fellowship, Johns Hopkins University

Nathan Samras, MD
California
Primary Care, Med-Peds, UCLA Medical Center
Assistant Professor of Pediatrics and Internal Medicine

Karen Williams, MD
Odenton, MD
Primary Care, Med-Peds, Johns Hopkins University

Laura Zajdel, MD
Cleveland, OH
Hospitalist Medicine, Cleveland Clinic
Sasha Avery, MD
Garner, NC
Primary Care Med-Peds, Wake Med Specialty Physicians

Nicole Bitencourt, MD
Angola, Africa
Baylor Global Health Corps, Sickle Cell Initiative

Erin Farrish, MD
Washington, D.C.
Academic Med-Peds, Outpatient
Assistant Professor of Internal Medicine and Pediatrics, MedStar Georgetown University Hospital

Lauren Lubrano, MD
Washington, D.C.
Academic Med-Peds Hospitalist
Assistant Professor of Internal Medicine and Pediatrics, MedStar Georgetown University Hospital
Meghan Connelly, MD
Washington, D.C.
Academic Internal Medicine, Hospitalist
Assistant Professor of Internal Medicine, MedStar Washington Hospital Center

Daniel McGinley, MD
Franklin, TN
Primary Care Med-Peds, Heritage Medical Associates

Sarah Thornton, MD
Washington, D.C.
Academic Med-Peds Hospitalist
Associate Professor of Internal Medicine and Pediatrics, MedStar Georgetown University Hospital

Sari Yehuda, MD
Princeton, New Jersey
Primary Care Med-Peds
Joanne Belgarde, MD
Los Angeles, CA
National Health Service Corps
Primary Care Med-Peds/Community Health

Mark Jennings, MD
Baltimore, MD
Adult Pulmonary and Critical Care Medicine, Johns Hopkins University

Priya Pujara, MD
Cleveland, OH
Academic Med-Peds at Metro Health, Outpatient
Associate Program Director, Cleveland Clinic Med-Peds Residency

Marybeth Radley, MD
Washington, DC
Primary Care Med-Peds
Daniel Casey, MD
Arlington, VA
Virginia Hospital Center Adult Pulmonary and Critical Care
Fellowship: Adult Pulmonary and Critical Care Medicine, MedStar Georgetown University Hospital

Janelle Clauser, MD
Spokane, WA
Internal Medicine, Hospitalist at Sacred Heart Medical Center
Previous Position: Associate Program Director for Pediatrics Residency at MedStar Georgetown University Hospital (2010-2012)

Jennifer Vittorio, MD
New York, NY
Fellowship: Pediatric GI and Hepatology, Columbia University
Second fellowship: Pediatric Hepatology/Transplant, Columbia University
Columbia
Assistant Professor in the Department of Pediatrics
Meghann Kirk, MD
Denver, CO
Assistant Professor of Internal Medicine and Pediatrics, University of Colorado
Previous Position: Assistant Professor of Internal Medicine and Pediatrics, MedStar Georgetown University Hospital

Bhumika Gandhi, MD
Washington, D.C.
Academic Med-Peds, Outpatient
Assistant Professor of Internal Medicine and Pediatrics, MedStar Georgetown University Hospital