Health Policy Elective
The Larger Context: Health Systems, Policy, and Public Health for Clinicians (HPP) Elective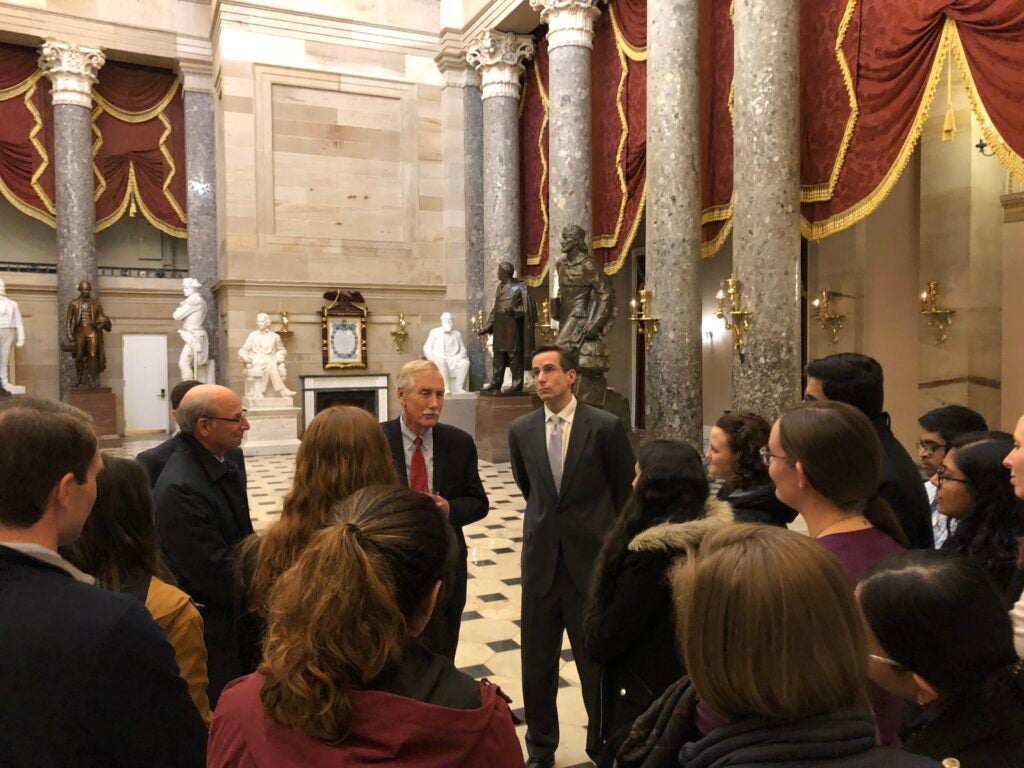 This is a unique two-week elective offered every February for medical students, residents, and fellows. The course is tailored toward those who have an interest in public health and health policy but without an advanced degree in these subjects. The course is a mixture of lectures by faculty and health policy experts and site visits in the Washington, DC area.
The goals of the course are to increase learner engagement in the healthcare system, illustrate how learners can incorporate health policy and public health knowledge in their careers, and allow learners to take advantage of important training in the nation's capital. During site visits, learners get to step out of the clinical environment and see change-makers bring theory to practice as they receive real-world context to topics such as insurance systems, healthcare economics, health reform, and public health.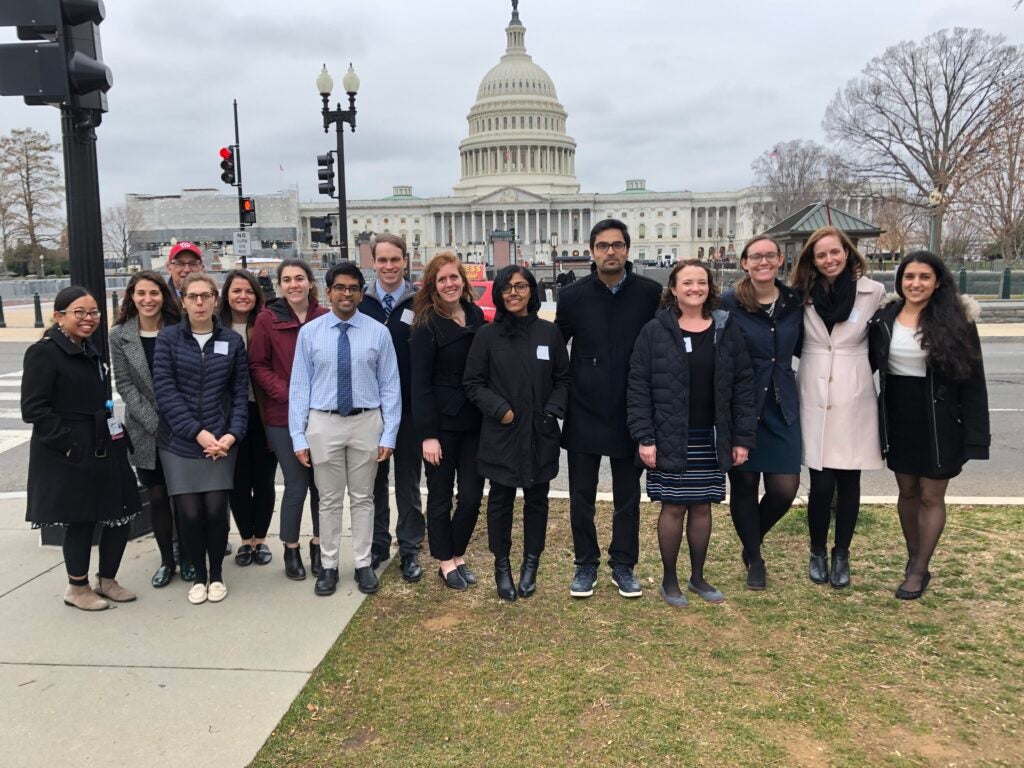 During the course special multi-disciplinary ground rounds are held, bringing nationally regarded speakers to weigh in on current topics in health policy and public health. The course culminates with a mock congressional committee hearing where residents and students "testify" before a panel of faculty standing in for a committee of lawmakers to demonstrate what they have learned.
Course Directors:
Elizabeth Cilenti, MD MPH
Richard Waldhorn, MD
Current and Previous Experts:
Ranit Mishori, MD, MHS – Senior Advisor at Physicians for Human Rights, Professor of Family Medicine at Georgetown University School of Medicine
Tom Costello – Journalist and Correspondent for NBC News
Philip R. Krause, MD – Deputy Director Division of Viral Products, Office of Vaccines Research and Review (OVRR),Center for Biologics Evaluation and Research (CBER), FDA
VADM Jerome Adams, MD, MPH – 20th Surgeon General of the United States
J. Michael McGinnis, MD, MA, MPP – Senior Scholar, National Academy of Medicine
Current and Previous Site Visits Have Included: