About Us
Welcome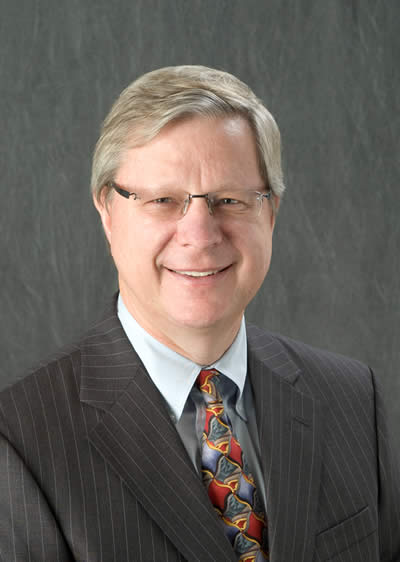 The Department of Medicine at Georgetown University is steeped in a rich tradition of excellence built upon the legacies of leaders in cardiology, hematology and oncology, nephrology and gastroenterology. We are proud of this tradition of excellence and it is our goal today to further that reputation by remaining on the cutting edge of new developments in medical education, scientific and clinical investigation and, of course, clinical care. Central to our success is our commitment to scholarship at all levels of medical training.
I invite you to explore the programs of the Department of Medicine on this website.
Bruce A. Luxon, MD, Ph.D.
Anton and Margaret Fuisz Chair in Medicine, Georgetown University
Chief of Service, Department of Medicine, MedStar Georgetown University Hospital

The Three Missions of the Department of Medicine
The Department of Medicine has a strategic plan to focus our resources and developmental efforts on three missions: teaching, clinical service and biomedical research. As with most successful academic departments of medicine, the clear strength of the department arises from the outstanding faculty of physicians and scientists. The Department of Medicine at Georgetown University is organized into 11 academic divisions: Cardiology; Dermatology; Endocrinology and Metabolism; Gastroenterology; General Internal Medicine; Hematology and Oncology; Hospital Medicine; Infectious Diseases and Travel Medicine; Nephrology and Hypertension;
Pulmonary, Critical Care and Sleep Medicine; and Rheumatology. The faculty in these divisions is composed of many outstanding leaders in their respective professions with regional, national and international stature.
Teaching
The Department of Medicine is known for its excellent residency program in Internal Medicine, as well its sub-specialty training available in its divisions. The Residency Training Program is the premier educational component of the department and has more than 100 residents involved in its categorical, preliminary and Med-Peds programs. The program offers superb clinical training both in an academic setting as well as at five associated hospitals within the D.C. metro area. The educational mission of the department continues to be to train exceptional healers and future leaders in academic medicine.
The success of our education and clinical care missions are in large part due to our large and varied patient population. MedStar Georgetown University Hospital serves as a tertiary referral setting for intriguing and often unique patient populations. Our goal has been, and continues to be, to provide a program dedicated to excellent teaching while providing the highest standards of clinical care. An added benefit of our education program is the opportunity to provide a significant portion of the clinical teaching for students enrolled in Georgetown University School of Medicine, one of the premier medical schools in the United States.
A notable strength of our education program is its close alliance with the National Institutes of Health (NIH). Residents, fellows and faculty members can interact on a daily basis with colleagues at the NIH, providing an educational opportunity not readily available at most institutions.
Clinical Service
The Department of Medicine also takes great pride in providing unparalleled comprehensive and innovative patient care. Each of the Department's subspecialty practices are recognized as programs of local, regional and national distinction because of their novel diagnostic and therapeutic patient care offerings.
The Department of Medicine faculty performs approximately 93,446 patient encounters to the inpatients at MedStar Georgetown University Hospital and sees over 148,780 patients in outpatient clinics each year. Each section of the department has its own subspecialty clinics and consultation service. The section of Pulmonary, Critical Care and Sleep Medicine directs an 18-bed intensive care unit (MICU) and provides support to a 16-bed SICU and a 16-bed neurosurgery ICU.
The Department of Medicine also has a growing hospitalist presence at MedStar Georgetown University Hospital. This service specializes in managing complicated patients with medical problems and also provides medical consultations to non-Medicine departments. A particular emphasis is the interaction between the department's hospitalists and the nationally known DLS.
Biomedical Research
A distinguished faculty performs world class research and provides research opportunities for trainees interested in a career in academic medicine. The Department of Medicine faculty receives the largest portion of the School of Medicine's extramural research funding. The department has special expertise in research in the following thematic areas: oncology, nephrology and hypertension, electrolyte disorders, and has an active program to further translational research both in the department and the medical school. We continue to recruit the best researchers in this area and invest in these nationally recognized programs. An added advantage available to researchers in the Department of Medicine is the close collaboration with Georgetown Lombardi Cancer Center (an NCI designed Comprehensive Cancer Center) and the National Institutes of Health (NIH).