Division of Pulmonary, Critical Care, and Sleep Medicine

Anne E. O'Donnell, MD
Chief, Division of Pulmonary, Critical Care, and Sleep Medicine
---
Welcome to the Division of Pulmonary, Critical Care and Sleep Medicine!
We are dedicated to providing excellent care for patients with critical illness, lung diseases and sleep-related disorders. We are proud to offer state-of-the art medicine within the guiding principle of Cura Personalis: "care for the entire person". Our 18 Faculty members are deeply committed to our mission of academic medicine, with the dual goals of excellent patient care and top quality medical education.
---
We are pleased to announce Dr. O'Donnell has been named the Nehemiah and Naomi Cohen Chair in Pulmonary Disease Research.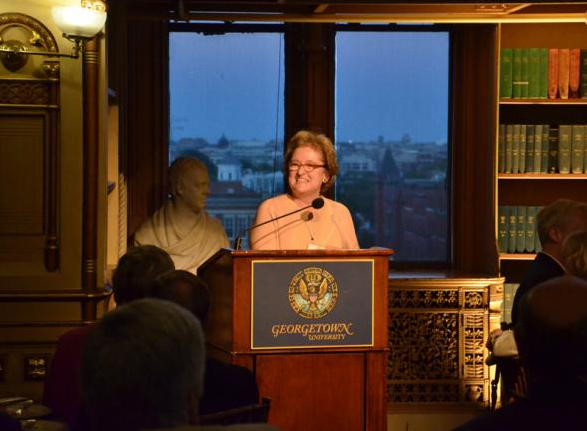 Join us in congratulating Dr. Charles Read as we celebrate his investiture as the inaugural recipient of the Allan J. Goody, MD Endowed Professorship in Medical Education.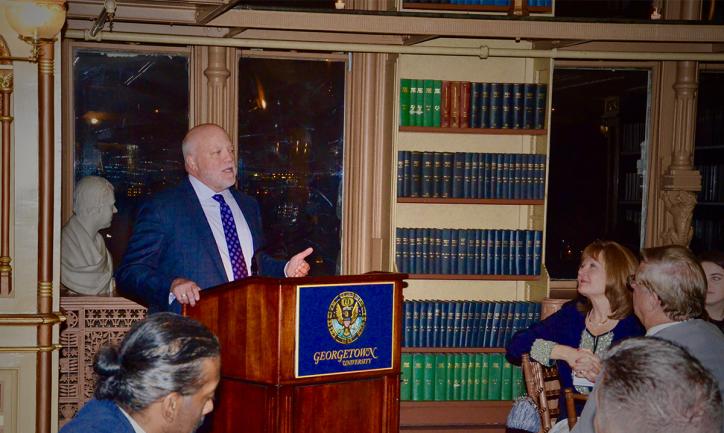 ---
In addition to general Pulmonary Medicine, we provide a wide range of specialized medical and surgical services, both in outpatient clinics and in the hospital setting.
In the outpatient arena, we have specialty clinics in Bronchiectasis, Pulmonary Hypertension, Sleep Disorders, Asthma, Sarcoidosis, Multi-Disciplinary Thoracic Oncology and Multi-Disciplinary ALS Clinic. These clinics are supported by state-of-the art facilities: Pulmonary Function Laboratory, Exercise Laboratory, Sleep Disorders Center, Cardiac Catheterization Laboratory and Advanced Bronchoscopy Suite.
In the hospital setting, we provide 24/7 Pulmonary Consultation and Critical Care. Our three Intensive Care Units (Medical, Surgical and Neurosciences) are staffed by fulltime Attending Intensivists. Our Interventional Pulmonologists offer advanced bronchoscopy, rigid bronchoscopy, medical thoracoscopy (including VATS), and percutaneous tracheostomy.
Within our mission of Academic Medicine, we are committed to providing excellent patient care and training future doctors. Our Faculty Members provide both didactic, classroom teaching, and hands-on bedside training to medical students, residents and fellows.
Our Pulmonary and Critical Care Fellowship Program is a premier training program that provides strong clinical experience.
Our primary focus is clinical trials, within the areas of Bronchiectasis, Interstitial Lung Disease, Thoracic Oncology, Sleep Apnea, Sarcoidosis, and Tobacco Cessation. We also have on-going research in Critical Care Outcomes, Asthma, and Pulmonary Hypertension.
Please call us at (202) 444-8830. Your phone call will be answered immediately, in person by one of our courteous staff. We will help you schedule outpatient appointments and assist you with any general inquiries. We pride ourselves in being accessible and available immediately.