Internal Medicine Residency Program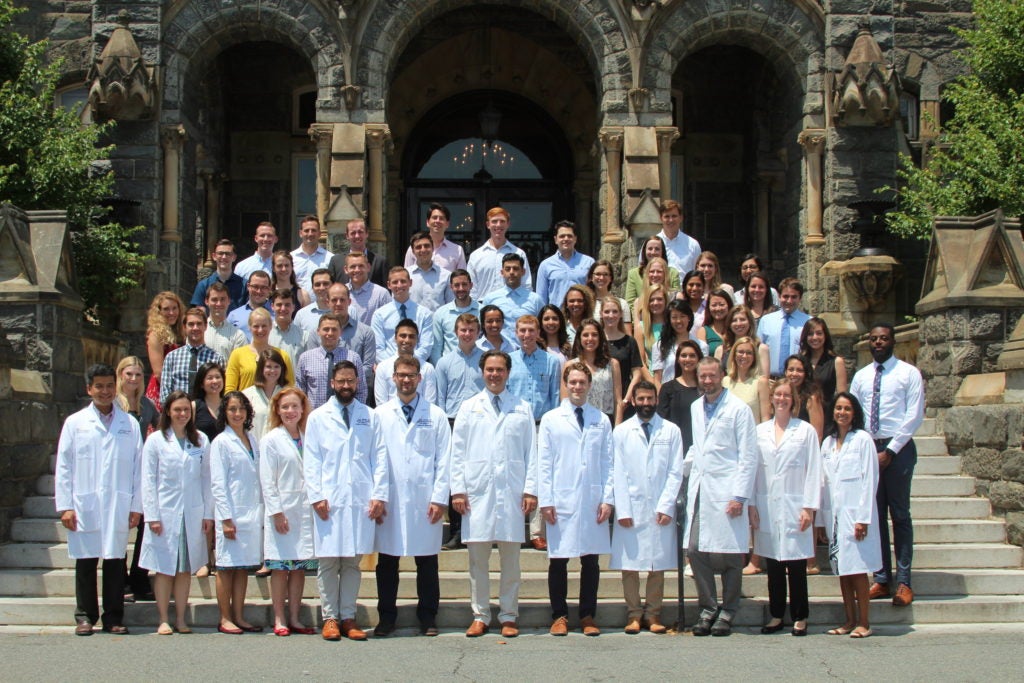 Georgetown University Hospital Program (Washington, DC): Program Number: 1401021091
---
We are the primary teaching hospital for the Georgetown University School of Medicine and are located adjacent to the School of Medicine on the campus of Georgetown University.
Please note: The Georgetown University Hospital/Washington Hospital Center Program, Washington, D.C. is a separate residency program located at our Medstar partner hospital – Washington Hospital Center
Our program offers the opportunity for superb training in one of the finest Medical Centers in the country. Georgetown offers a variety of clinical venues, exposure to top notch clinicians, educators, researchers, and residency training and education to prepare you for Medicine in the years to come.
Program Highlights Include
Most recognized teaching hospital in the Washington, DC metropolitan area
$130 Million in research funding
4+2+2 block scheduling (4 weeks of wards/critical care, 2 weeks clinic, 2 weeks elective)
Global Health Track
Health policy and public health elective with multiple site visits (F.D.A, Capitol Hill, AHRQ) and prominent speakers (Margaret Hamburg, Tom Daschle)
Lombardi Cancer Center – an N.C.I. "Comprehensive Cancer Center"
U.S. News and World Report "Best Hospitals"
National Institutes of Health (NIH) affiliation
"Magnet" Hospital
Center for Clinical Bioethics at Georgetown University Medical Center
MedStar affiliation – largest health system in the region
Excellent fellowship match (5-year fellowship placement) and job placement
Outstanding residents from diverse backgrounds
Located on the Georgetown University campus in Washington, DC, which is known for its culture, arts, museums, and historic sites in and around the metropolitan area
Table of Contents
Contact Us
Please feel free to contact us if you have questions about the Internal Medicine Residency Program or would like or visit us in person.