Education: Division of Pulmonary, Critical Care, and Sleep Medicine

Pulmonary and Critical Care Fellowship Program
Overview
The fellowship is structured to provide clinical and research experience in Pulmonary and Critical Care Medicine over three years for all trainees. The first year experience is primarily clinical, with a focus on pulmonary medicine. It should be noted, however, that 3 months of the first-year fellows' time is allocated to research. The second year is split between research and clinical work, with 6 months of either clinical or basic research under the supervision of one of the faculty. The third year is focused primarily on Critical Care medicine and 6 to 7 months dedicated to continuation of research work begun in the second year. Rotations in anesthesia, PFT/pulmonary exercise, surgical ICU, cardiac surgery ICU, CCU and lung transplantation are required. Electives are offered in thoracic surgery, chest radiology, pathology, NSICU and pulmonary rehabilitation.
Goals
The purpose of the program is to prepare post-doctoral physicians either for academic, Clinician Scholar careers incorporating clinical research or for clinical practice in pulmonary and critical care medicine. The training is provided by clinician investigators and basic scientists whose main research interest is the study of disease processes which affect the lung. The program is designed to:
Produce well-trained, academically-oriented consultants in Pulmonary and Critical Care Medicine
Provide experience in scientific investigation to develop critical faculties and potentially lead to a career in independent academic investigation
Provide the knowledge necessary for successful completion of the subspecialty board exams in Pulmonary and Critical Care Medicine
We strive to graduate Fellows who are superb, academic clinicians with the highest professional ethos. Our Fellows are well-prepared either for academic, Clinician Scholar careers incorporating clinical research or for clinical practice in pulmonary and critical care medicine. As a testament to our success, our Fellows are routinely awarded the "Fellow of the Year" accolade.
Structure
The educational curriculum includes both hands-on clinical training and didactic sessions at all of the participating institutions. This experience includes:
Daily Consultation Rounds: Rounds are led by a full-time faculty member on a weekly rotation basis. Pulmonary physiology, pathophysiology and clinical correlation are stressed. The fellows are trained in and develop expertise in the interpretation of chest roentgenograms, thoracic CT studies, lung scans and pulmonary arteriography. Fellows are trained in and perform all pulmonary diagnostic techniques including thoracentesis, bronchoscopy, transbronchial biopsy, EBUS, closed thoracostomy, chest tube management and out-patient right heart catheterization. All procedures are performed with attending physician instruction and back up. Fellows are also trained in the appropriate use of ultrasonography and fluoroscopy. All inpatients seen in consultation are discussed at Pulmonary Morning Report, two mornings per week, to give weekend and night covering staff familiarity. With the cases in house. In addition, difficult diagnostic or management problems are discussed at the weekly Case Conference.

Critical Care Rotations: The twelve months of critical care training required for board eligibility are integrated into the three-year Pulmonary and Critical Care Medicine Program. A total of 6 months of the experience are in the medical ICU at GUH. The Medical Intensive Care Unit is a 19-bed unit (with frequent overflow) focused on acutely ill patients, medical and cardiac, with multi system failure. The ICU attending and fellow direct the care of these patients, supervising a house staff team consisting of three medical residents, five medical interns and two to four medical students. Daily morning rounds and evening sign-out rounds are led by the ICU fellow and attending. On-site radiology is incorporated into rounds. Fellows are trained on ICU procedures including intubation, bronchoscopy, right heart catheterization, chest tube placement and percutaneous tracheostomies.
Additionally, fellows spend one month at the Washington Hospital Center (WHC) in the Surgical Intensive Care Unit where they experience level I trauma, neurocritical care and burn patients.
Specialized cardiac critical care training is provided at WHC, where fellows rotate one month in the 14-bed CCU with high acuity cardiology patients and an additional month in the cardiovascular surgical ICU, taking care of post-operative cardiac patients. Fellows become familiar with the management of IABP, LVADs and ECMO.

Outpatient Experience: Each fellow is assigned one half day per week to see outpatients with a full-time attending in an office setting. Fellows have the opportunity to see new outpatient consultations, follow up their own recent hospital discharges, and follow selected patients longitudinally over the three-year fellowship. Third-year fellows also add on a second session in a specialty clinic. This is weekly for 6 months, interspersed during the third year. Patients are seen in a physicians' office building with outpatient radiology and laboratory facilities. The pulmonary function laboratory is located within the clinic, facilitating immediate PFT services.

Pulmonary Function Training: Fellows interpret all PFTs with daily full-time faculty member supervision. In July of the first year, fellows observe demonstrations of spirometry, flow volume loops, DLCO, body plethysmography for thoracic gas volume and lung compliance determinations, and arterial blood gas analysis in the pulmonary function laboratory. Fellows also observe and interpret pulmonary exercise studies.

Sleep Laboratory: Fellows have the opportunity to learn to read and interpret polysomnograms, MSLT's and home screening readings for sleep apnea with six board certified sleep specialists on our faculty. Additionally, a monthly multi-disciplinary sleep conference provides didactic education in sleep disorders.

Procedure training: In addition to standard flexible bronchoscopy with biopsy, fellows gain experience in EBUS, FNA, 3-dimensional navigation system, fiducial placement for stereotactic radiotherapy, percutaneous tracheostomy, medical thoracoscopy, chest tube placement, management and placement of tunnelled chest tubes, and right heart catheterization. Also, they learn the appropriate use of ultrasonography and fluoroscopy.
Participating Hospitals
The primary teaching institution for the fellowship program is MedStar Georgetown University Hospital. Fellows also rotate through the Washington Hospital Center (WHC) and INOVA Fairfax Hospital.
MedStar Georgetown University Hospital is a 500-plus bed tertiary care facility with a full complement of diagnostic and clinical services. Rotations at Georgetown include experience on the pulmonary consultation service on the general medical and surgical floors of the hospital, the medical intensive care unit, a 19-bed unit directed by the Pulmonary and Critical Care Medicine Division, and a critical care/respiratory therapy consultation service in surgical, cardiovascular surgical and neurosurgical intensive care units. The independent Bronchoscopy suite has fluoroscopic capability, as well as state of the art electromagnetic bronchoscopy. The division directs the pulmonary function and pulmonary exercise laboratory and runs a fully accredited sleep disorders center. The division also has the responsibility for the medical directorship of the respiratory therapy service, SICU and NSICU at MedStar Georgetown.
Washington Hospital Center (WHC) is one of our sister Hospitals in the MedStar system which has 800 beds. WHC performs around 2500 open heart cases a year and is one of the area's level one trauma centers. The fellow spends one month in their first year in the CCU becoming familiar with advanced cardiac critical care including LVADs and IABP. Additionally, they spend two months rotating during their senior year in the SICU gaining experience in trauma, neurocritical care, burns and post-operative cardiac care. In addition to that, they also spend a month at Washington Hospital Center rotating with the anesthesia team.
Lastly, fellows spend one month during their senior year at INOVA Fairfax Hospital with Dr. Steven Nathan in the lung transplant program. There, they gain an understanding of the pre-transplantation work up as well as the management of post-transplant patients.
Teaching Experience
In addition to the participation in the conferences outlined above, fellows are intimately involved in resident and medical student teaching. For example, fellows are responsible for informal resident teaching sessions on the clinical service and in the ICU. Fellows also serve as preceptors in lectures given to first- and second-year medical students in the "Introduction to Clinical Science" and "Physical Diagnosis" courses.
National Meetings
The Division sponsors trips to national meetings for fellows when their original work is accepted for presentation.
Application Process
Application for the July, 2020 Fellowship Program begins July 1, 2020 and continues through August 16, 2020. 
How to Apply through ERAS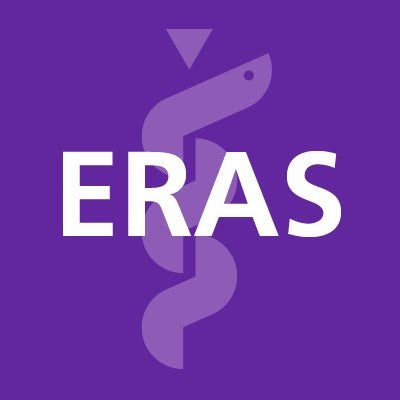 You should apply for the Pulmonary and Critical Care Fellowship Program through ERAS (Electronic Residency Application Service). ERAS is an internet-based applications process developed by the Association of American Medical Colleges to transmit fellowship applications, letters of recommendation, Program Director letters, medical transcripts and other supporting credentials from applicants, residency programs and medical schools to fellowship program directors using the Internet. For information about the process or to register for ERAS on the web, please go to www.aamc.org/eras.
Upon receiving the applications through ERAS, Georgetown will contact candidates about the possibility of an interview.
The "MATCH"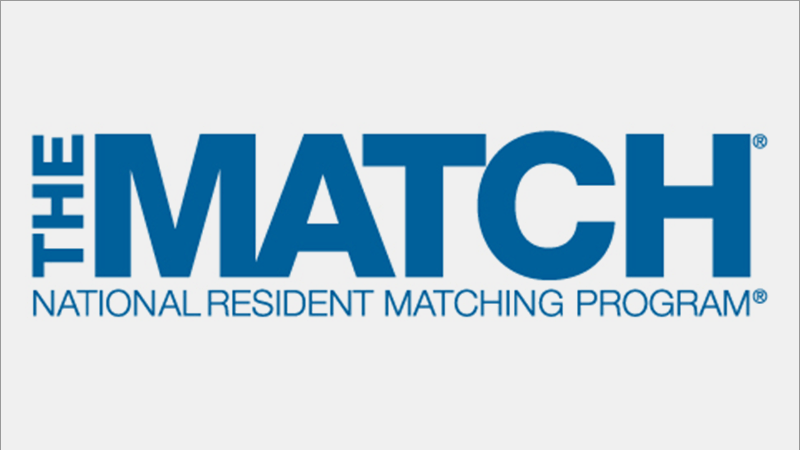 Once you have applied to the Pulmonary and Critical Care Fellowship Program and accepted our invitation to interview with our faculty, fellows and staff, we hope you will choose to rank Georgetown at the top of your list of desirable training programs in Pulmonary and Critical Care Medicine.
Georgetown participates in the National Resident Matching Program's Medical Specialties Matching Program (MSMP) in Pulmonary and Critical Care Medicine. This is a computerized venue for matching an applicant's preferences for fellowship positions with program directors' preferences for applicants. For information about NRMP or to register on the web to participate in NRMP, please go to www.nrmp.org.
Important Dates
ERAS Application Process opens July 2020 .
Application Deadline: August 2020.
Interviews will be scheduled: Fall 2020.
Ranking for NRMP Match List opens October 2020.
The NRMP Rank Order List deadline: November 2020.
NRMP Match Day: December 2020.
Fellows begin their program: July 2021.
Conferences
Read an overview of our MGUH Pulmonary Critical Care Educational Conferences and schedule.
Pulmonary Grand Rounds: On the first Wednesday evening of the month, the Division sponsors a city-wide conference where interesting cases from MedStar Georgetown, Walter Reed, Bethesda Naval, Howard University and the Practicing Physicians on our Clinical Faculty are presented on a rotating basis. Fellows are responsible for presenting cases and reviews of the pertinent literature at these conferences
Pulmonary Pathology Conference: In this monthly conference, a pulmonary pathologist reviews biopsy, surgical and post-mortem specimens and pulmonary faculty leads the discussion on clinicoradiological pathological correlations.
Radiology Conference: The principles of chest radiology and the extensive teaching files of the Department of Radiology and Dr. Edward Tsou are the basis for this bi-monthly conference for pulmonary fellows.
Pulmonary Physiology/PFT/Excercise Conference: The goal of this conference is to review the physiology and pathophysiology of lung disease as well as interpretations of pulmonary function testing and exercise testing.
Journal Club: A luncheon conference twice monthly where all major chest journals and articles of pulmonary interest in investigative and general medical-surgical journals are reviewed.
Research Conference: A monthly conference where new protocols are reviewed and critiqued and where investigators have the opportunity to present work in progress and prepare for presentations at national meetings.
Critical Care Lecture Series: Topics in critical care medicine are presented by faculty, fellows and outside speakers to cover both pulmonary and non-pulmonary critical care.
Pulmonary Lecture Series: Topics in pulmonary medicine are presented by faculty, fellows and outside speakers
Multi-disciplinary Thoracic Oncology Conference: This is both a working clinical conference and a didactic one. Every Wednesday, new thoracic oncology cases are presented and discussed by a team of pulmonologists, oncologists, radiation oncologists and thoracic surgeons. Didactic lectures are presented by various team members and invited speakers.
Pulmonary-Infectious Diseases conference: This is also a working clinical conference and a didactic one. Interesting and/or challenging thoracic infectious diseases are presented and discussed by Pulmonary and ID faculty.
Pulmonary- Rheumatology conference: A similar working/didactic conference, this conference focuses on rheumatologic diseases with both pulmonary and critical care implications. Didactic lectures are also incorporated.
Case Conference: Diagnostic and therapeutic dilemmas of interesting pulmonary and critical care cases are reviewed including CXRs, CTs and ultrasounds.
Sleep Conference: This is a monthly multi-disciplinary conference where the basics of sleep medicine are covered by faculty in sleep, neurology, ENT and dentistry.
Pulmonary and Critical Care Morbidity and Mortality: Monthly conference to present morbidities and mortalities and review teaching points.
Pulmonary/ Critical care textbook review: The goal is to review textbook chapters to prepare for the shelf and board exam.
Sleep Medicine Fellowship
The program provides opportunities to evaluate and manage a broad range of sleep disorders including adult and pediatric sleep disordered breathing, insomnia, circadian rhythm disorders, narcolepsy and related disorders of excessive somnolence, parasomnias and sleep disorders secondary to psychiatric and medical disorders and their treatment.
The MedStar Georgetown University Hospital Sleep Disorders Center performs over 1200 laboratory based studies per year and has been in continuous operation and fully accredited by the American Sleep Disorders Association since 1985. Our Center was the first accredited academic sleep disorders center in the Washington area, and continues to be a referral center for the area and as part of the large multi-hospital MedStar Health System. Fellows will work with attending and technical staff in the Sleep Disorders Center and learn the procedures and diagnostic tests necessary for the evaluation of sleep disorders including: Polysomnography, Multiple sleep latency testing, Portable sleep monitoring, Actigraphy, PAP therapy titration and follow up, Treatment of complex sleep apnea, central sleep apnea, hypoventilation syndromes with nocturnal ventilatory support.
Fellows will rotate through both adult and pediatric clinics, core continuity sleep clinics, sleep laboratory, ENT/Dental, neurology/neurophysiology, psychiatry and cognitive behavioral therapy rotations
Fellows will have the opportunity to participate in research programs in sleep medicine. Ongoing faculty research interests include:
Biomarkers of oxidative stress in obstructive sleep apnea
Free testosterone levels and their response to CPAP therapy in OSA
Prevalence of sleep disordered breathing in patients admitted to Neuro ICU with intracranial hemorrhage syndromes
Screening medical and surgical patients for sleep apnea
Identification of patients with obesity hypoventilation syndrome after diagnostic or split night polysomnography
Contact
For additional information on our Fellowship Program, please feel free to reach out to us at any time by contacting:
Riza Peralta, Fellowship Administrator
Division of Pulmonary, Critical Care and Sleep Medicine
Phone: (202) 444-1175
Fax: (202) 444-0032
e-mail: peraltar@gunet.georgetown.edu
We strive to graduate Fellows who are superb, academic clinicians with the highest professional ethos. Our Fellows are well-prepared either for academic, Clinician Scholar careers incorporating clinical research or for clinical practice in pulmonary and critical care medicine. As a testament to our success, our Fellows are routinely awarded the "Fellow of the Year" accolade.