Meet Ahmed Alsaiari, MD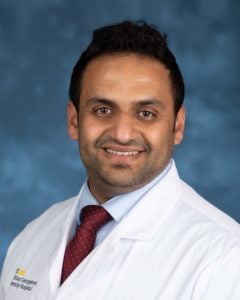 Ahmed Alsaiari, MD, is originally from Saudi Arabia. He has earned a first honor degree from his medical school. He did a one year research fellowship program at George Washington University Hospital. He completed an internal medicine residency program at Ochsner Clinic Foundation in New Orleans, Louisiana.
In his free time, he likes watching soccer games as well as spending time with his family and friends. Usually, he uses his vacation time for traveling and discovering new places and cultures.