Our Research
Translational research provides the needed information for discovering new treatments and for testing treatments of the future.
At the Division of Endocrinology & Metabolism, we are focused in the studies of Thyroid, Diabetes, and Basic Science Research. For more information, check out our current studies:
Thyroid Studies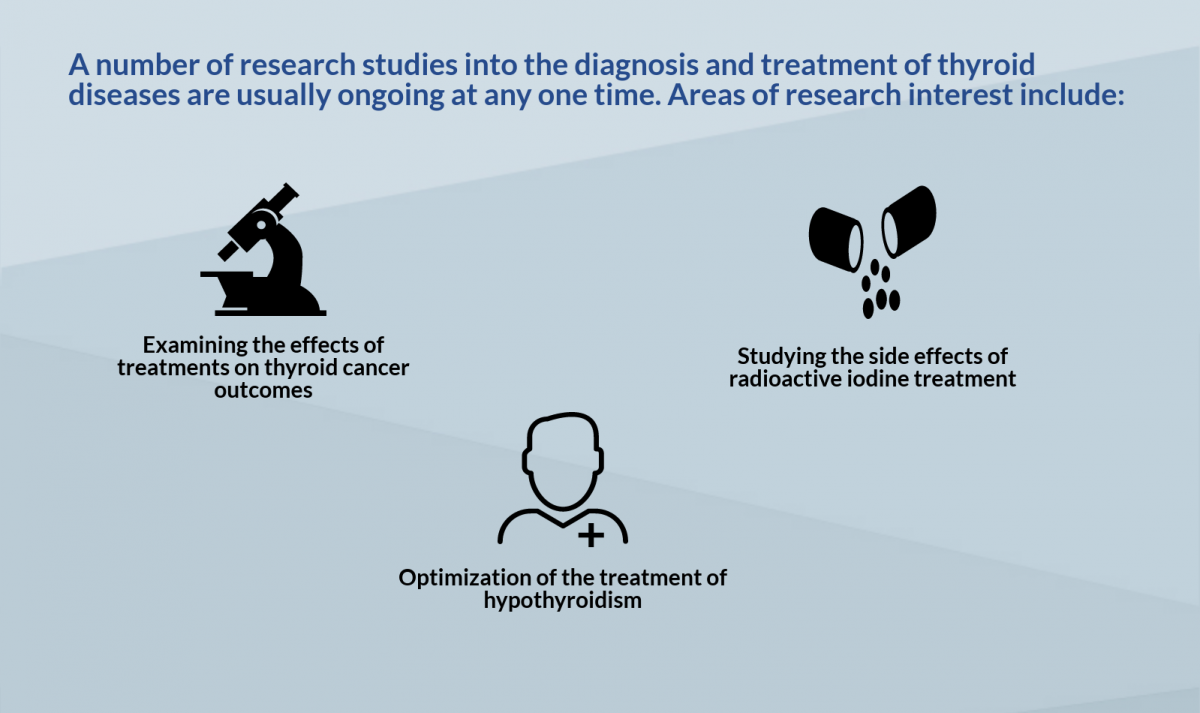 Diabetes Studies
For this study, we are recruiting patients who have type 2 diabetes and a recent acute coronary syndrome (ACS). The study is testing the long term safety and efficacy of alogliptin, a promising new medication for type 2 diabetes.
If interested in participating or for patient referral, call Eileen Pelayo, RM at 202-444-5014.